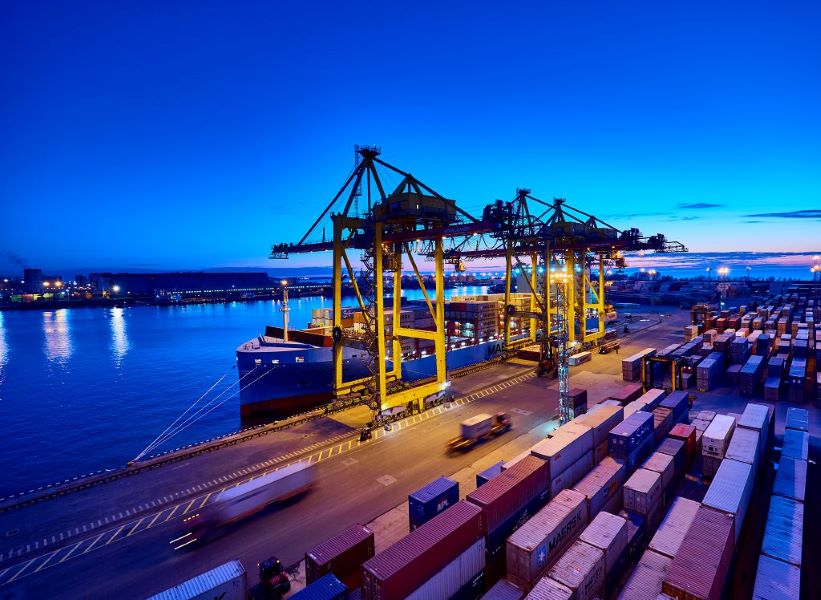 Understand the impact of the Ukraine conflict from a cross-sector perspective with the Global Data Executive Briefing: Ukraine Conflict
---
APM Terminals, a subsidiary of Danish shipping company Maersk, intends to sell its 30.75% stake in Russia-based port operator Global Ports Investments.
The decision to offload the holding is driven by operational challenges following Russia's military offensive against Ukraine.
Global Ports and its board of directors have received notice from APM Terminals on the disposal of its shares in the company.
APM Terminals also informed Global Ports that it will continue to be represented on the board of directors and meet its commitments until the sale becomes effective.
In a statement, APM Terminals said: "We have today informed our joint venture partners and Global Ports Investments that we wish to take steps to divest our shares following the invasion of Ukraine and the operational challenges."
Global Ports operates six terminals in Russia, as well as two in Finland.
The company also deals with various cargos, including bulk, cars and other types of roll-on roll-off cargo.
Other stakeholders in Global Ports include nuclear firm Rosatom and Russian businessman Sergey Shiskarev.
Along with logistics firm Delo Group, Maersk is the largest shareholder.
Earlier this month, Maersk temporarily suspended all container shipping to and from Russia, to comply with sanctions imposed on the country for its attack on Ukraine.
Maersk manages shipping routes to St Petersburg and Kaliningrad in the Baltic Sea, Novorossiysk in the Black Sea, and Vladivostok and Vostochny on Russia's east coast.