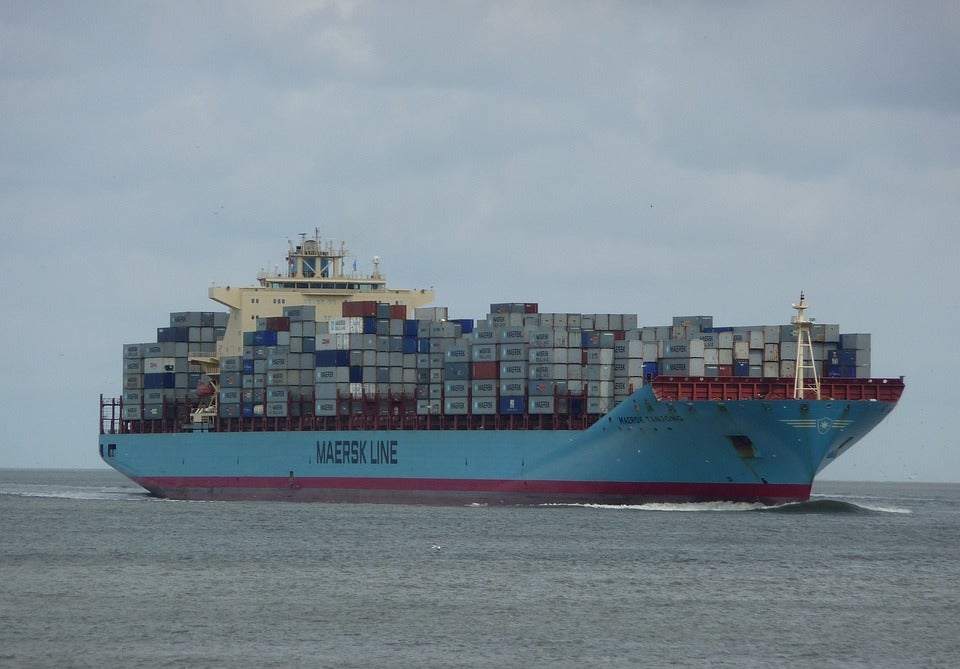 Danish shipping giant AP Moller-Maersk has reported a profit of $8.9bn in the third quarter (Q3) of 2022, a 63% jump from the same quarter a year ago.
The firm posted a profit of $24.2bn for the first nine months of the year.
Revenues were $22.8bn in the July to September quarter, up 37% from $16.6bn in Q3 of 2021.
EBITDA jumped more than 60%, from $6.9bn to $10.9bn, over the period, while EBIT grew from $5.85bn to $9.5bn.
The firm attributed the performance to its strategic transformation, a rise in contract rates in the Ocean segment and growth in its Logistics business.
AP Moller-Maersk CEO Søren Skou said: "Our third quarter result was another record and the 16th quarter in a row with year-on-year earnings growth.
"Ocean freight rates, which have driven the exceptional results we have delivered in 2022, were again up both year-on-year and compared to the second quarter. However, it is clear that freight rates have peaked and started to normalise during the quarter, driven by both decreasing demand and easing of supply chain congestion.
"With the war in Ukraine, an energy crisis in Europe, high inflation, and a looming global recession there are plenty of dark clouds on the horizon. This weighs on consumer purchasing power which in turn impacts global transportation and logistics demand.
"While we expect a slowdown of the global economy to lead to a softer market in Ocean, we will continue to pursue the growth opportunities within our Logistics business."
Revenue at the company's Ocean business rose to $18bn in Q3, from $13bn in the previous year, while EBITDA was $9.9bn.
In its Logistics and Services division, revenue increased from $2.6bn to $4.2bn, while EBITDA stood at $394m.
This growth was said to be driven by additional revenue from acquisitions and higher volumes.
The firm's Terminals business generated revenue of $1.1bn and $391m in EBITDA, primarily due to higher volumes and prices.
Furthermore, the business's share in Global Ports Investments in Russia was divested in the quarter.
Following the economic slowdown, Maersk expects global container demand for 2022 to dip by between 2% and 4%.