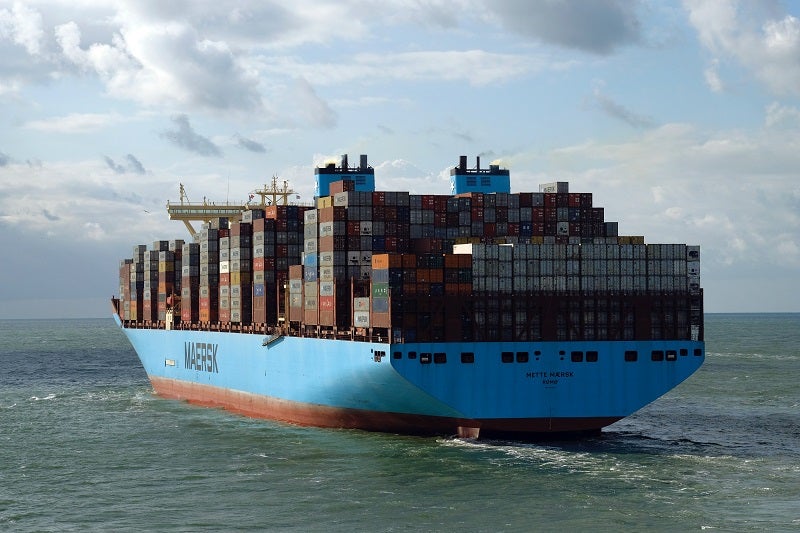 Integrated container logistics firm AP Moller-Maersk has signed a contract with Denmark-based Reintegrate, a subsidiary of renewable energy firm European Energy, for the supply of green fuel for its first ship to run on carbon-neutral methanol.
Together REintegrate and European Energy will build a new Danish facility for the production of nearly 10,000t of carbon-neutral e-methanol.
This is the expected annual requirement for the operation of the carbon-neutral liner vessel.
Maersk will also be involved in the development of this facility.
Maersk fleet and strategic brands CEO Henriette Hallberg Thygesen said: "This type of partnership could become a blueprint for how to scale green fuel production through collaboration with partners across the industry ecosystem, and it will provide us with valuable experiences as we are progressing on our journey to decarbonise our customers' supply chains."
To produce e-methanol, the facility will utilise renewable energy and biogenic carbon.
The fuel production is anticipated to commence in 2023.
Maersk stated that a solar farm in Kassø, Southern Denmark, will provide the energy required to produce power-to-methanol.
This facility will be REintegrate's third e-methanol centre. The firm is also establishing an e-methanol facility in Skive.
European Energy CEO Knud Erik Andersen said: "We're proud to be a part of the first large scale e-methanol production in Denmark.
"While renewable energy is becoming more and more common in the energy mix of electricity consumption, this is one of the first steps in heavy transportation towards using 100% renewable energy."
The renewable energy will be produced in Southern Jutland. It has not been decided where the power-to-methanol facility will be located in Denmark.
In February, Maersk announced plans to launch the world's first carbon-neutral liner vessel in 2023 to decarbonise marine operations.
Later in July, the company signed a contract with Hyundai Mipo Dockyards for the construction of the methanol-fuelled feeder vessel.