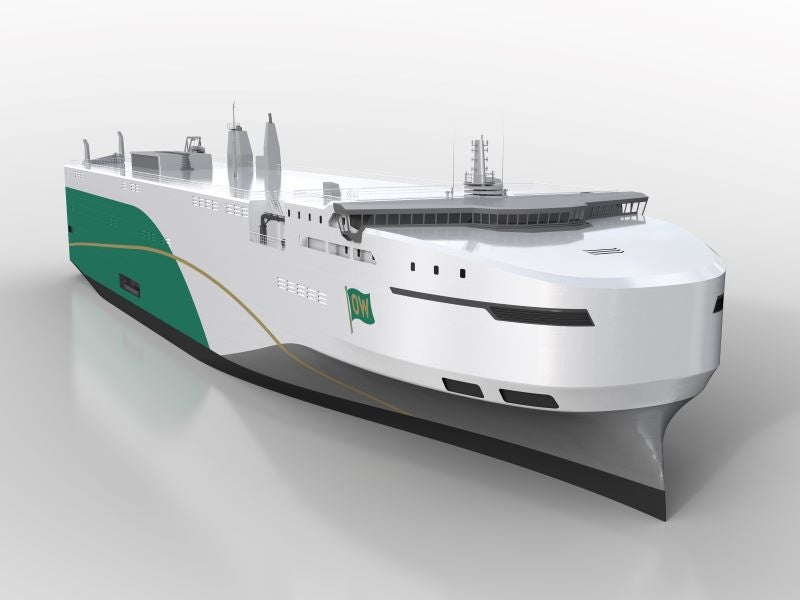 MAN Cryo, a business unit of MAN Energy Solutions, has secured a contract from China-based Yantai CIMC Raffles Shipyard to supply fuel-gas supply systems (FGSSs) for two new dual-fuel pure car carriers.
Under the contract, the company will provide FGSSs to a new series of 6,500 car equivalent unit (ceu) pure car carriers for Wallenius Marine on charter to Volkswagen.
MAN Cryo will deliver port and starboard-side bunkering stations, as well as a liquefied natural gas (LNG) storage tank with a volume of 2,300m³.
The delivery will also include tank connection space with a low-pressure vapouriser, boil-off gas (BOG) heater and two LNG pumps, as well as high-pressure gas-handling equipment for delivery of gas to the MAN B&W ME-GI two-stroke main engine.
Additionally, the firm will supply a BOG management system, including one high-pressure compressor and an on-board nitrogen-generation system.
The company plans to complete the delivery of FGSSs for the vessels next year.
MAN Energy Solutions Sweden and Finland managing director Henrik Malm said: "This represents yet another world-first for MAN Cryo, where the BOG will be sent to the low methane-slip ME-GI via a high-pressure, BOG compressor.
"Due to the installed shaft generator, this further reduces the running hours on the auxiliary engines."
Last month, MAN Energy won an order from shipping firm CLdN for the supply of ME-GI engines for two new roll-on/roll-off (RoRo) vessels.