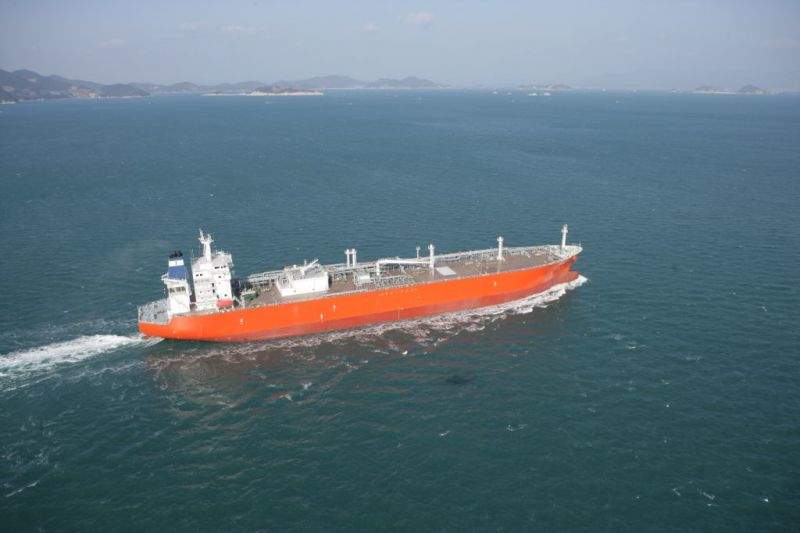 MAN Diesel and Turbo has been selected to provide its MAN B&W 6G60ME-LGIP Mk9.5 engines to power two very large gas carriers (VLGCs), which will be owned by Belgian integrated gas shipping company Exmar.
Deliveries of the engines are due to take place by December next year.
The 80,000m³ vessels will be built by Hanjin Heavy Industries at its facilities in the Philippines.
They will use liquefied petroleum gas (LPG) as fuel to comply with the International Maritime Organisation's (IMO) upcoming sulphur-emission legislation that is scheduled to enter force in 2020.
The vessels will be chartered to Statoil following the completion of the vessels.
MAN Diesel and TurboTwo-Stroke Business sales and promotion vice-president Bjarne Foldager said: "Interest in using LPG as a fuel, outside of the LPG carrier segment, is growing due to its sulphur-free character, free availability and ease of bunkering.
"We expect the engine to operate without the need for pilot oil."
"In gas mode, we expect the ME-LGIP engine to operate on just 3% pilot oil and down to 10% load. Ultimately, we expect the engine to operate without the need for pilot oil."
MAN Diesel and Turbo further noted that its ME-LGIP engine has been designed to reduce around 10% of carbon dioxide (CO2) and approximately 90% of particulate matter when running on LPG, compared with marine diesel oil (MDO).
The company has received several requests from various LPG carrier operators to develop an LPG-fuelled engine that could power LPG carriers in the most feasible, convenient and economical way, as well as comply with more stringent emission limits.
In February, MAN Diesel and Turbo entered a memorandum of understanding (MoU) with Hyundai Heavy Industries Engine and Machinery Division (HHI-EMD) on the development and production of LPG dual-fuel engines.