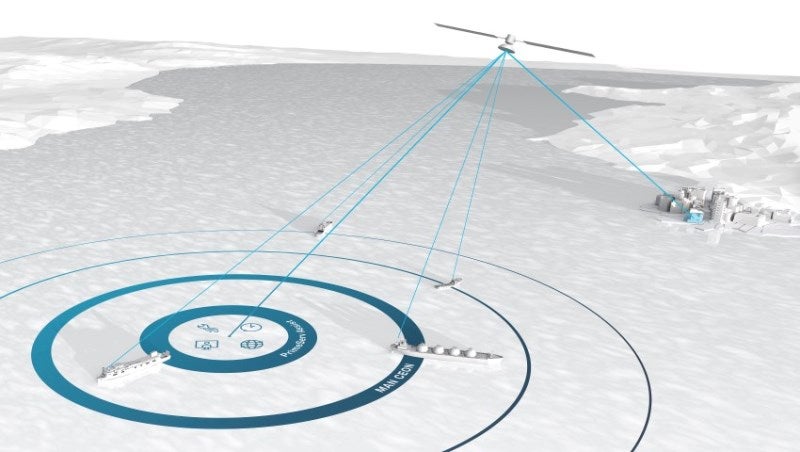 MAN Energy Solutions , Daewoo Shipbuilding & Marine Engineering (DSME ) and HSD Engine (HSD) are set to collaborate on a project to digitise ship engine systems.
The companies signed an agreement in Copenhagen, signalling their intention to build a framework for long-term strategic digital cooperation.
MAN Energy Solutions head of research and development (R&D) at 2-Stroke Business Brian Østergaard Sørensen said: "MAN Energy Solutions is determined to drive the digital transition of the marine industry. 
"We strongly believe that this transition can best be achieved through cooperation and collaboration, including customers and providers across the industry. 
"The agreement at hand is a step in this direction and brings together market-leading expertise in the fields of shipbuilding and engine design, manufacturing and operation to explore options for a joint digital development in an important segment of the maritime market." 
The companies will collaborate in areas such as the digitisation of marine engine solution and auxiliary systems data, collection and analysis of data, as well as its integration with smart ship platforms and intelligent diagnostic solutions. 
DSME head of R&D institute DK Choi explained that the company is conducting research and development activities, including collaboration with marine engine makers, combining digital technology from various fields of shipbuilding. 
HSD Engine head of design and R&D DW Park said: "Through this strategic cooperation agreement, HSD will share our own service experiences to DSME and MAN Energy Solution. 
"Furthermore, we will also continue our role as a pioneer engine manufacturer in the field of smart ship in order to serve our customers a real-time monitoring service with remote supports through the advanced engine diagnosis technology and it will consequently give us safer and more economical engine operation accordingly." 
Earlier this year, MAN Energy Solutions launched its digital platform MAN CEON, which collects and evaluates operating and sensor data. It also allows real-time monitoring of marine and power plant engines, turbines and compressors. 
MAN CEON uses intelligent analysis tools to evaluate and forecast after collecting and integrating data, as well as information from MAN machinery and its operational environment. 
Operating data of all systems and ships connected via CEON can be transmitted to customer sites and MAN service centres in real-time. This will enable MAN employees to support customers with problem-solving and maintenance.