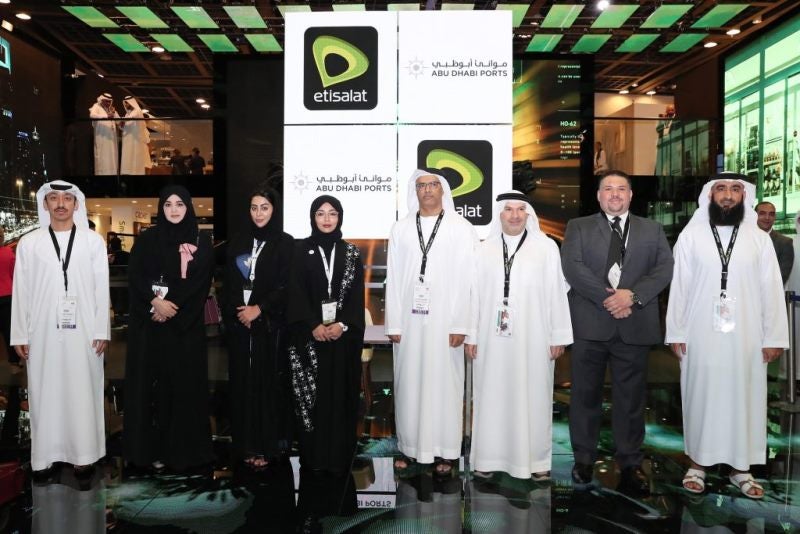 UAE-based Abu Dhabi Ports' subsidiary Maqta Gateway has partnered with UAE telecom company Etisalat to support digital innovation and connectivity in ports.
The partners will explore different technologies such as cloud computing, the Internet of things (IoT) and big data.
The partnership will focus on knowledge sharing, shared electronic project and network development, as well as operational risk management.
Both companies will also work to secure fixed and wireless telecommunications coverage and streamline procedures.
Maqta Gateway CEO Noura Al Dhaheri said: "We aim to transform our port facilities with smart solutions and technologies.
"Etisalat as a partner will help us achieve our vision by delivering digital services that is in line with the Abu Dhabi vision 2030 and, ultimately, improve customer experience."
Etisalat Abu Dhabi general manager Sultan Al Dhaheri said: "Etisalat looks forward to working with Maqta Gateway enabling connectivity and giving them capabilities to bring in efficiency and manage business operations across the port.
"This strategic agreement is part of our overall strategy and objective of 'Driving a Digital Future to Empower Societies', as we work closely with the public and private sector to enable digital technologies and solutions to help boost their digital services."
In October 2017, Abu Dhabi Ports launched Maqta Gateway to digitalise the company's trade and improve efficiency.
Maqta Gateway provides digital services to different business units such as shipping agents, traders, freight forwarders and customs brokers.
In October 2018, Maqta Gateway and Port of Antwerp in Belgium started a blockchain pilot project.