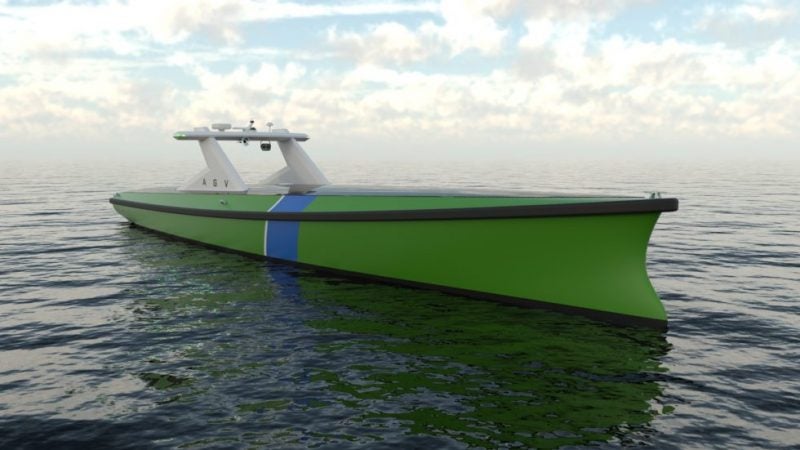 A maritime partners consortium has revealed the new concept design of an autonomous guard vessel (AGV).
The consortium consists of C-Job Naval Architects, Seazip Offshore Service, Sea Machines, MARIN and eL-Tec Elektrotechnologie.
The companies developed a modern design, which will support the offshore industry with the help of the technology available.
The vessel design is smaller and lighter compared to the existing guard vessels that protect the offshore operations.
The design also incorporates sustainable solutions along with autonomous shipping benefits.
The AGV is scheduled to operate in a more efficient manner and will incur reduced operating costs as the crew is not required.
The vessel concept was developed in a project group that was facilitated by LISA Community.
The AGV is designed for surveillance of offshore structures, including wind farms, substation platforms and cable routes.
It can monitor marine traffic visually and by using radar and automatic identification system (AIS) data.
LISA founding partner Pelle de Jong said: "Guard vessels perform an essential job. However, it is not the most exciting one for the crew. Combined with the fact that conventional guard vessels are mostly outdated, and thus, are not necessarily the most comfortable, let alone, sustainable, it can be difficult to find well-trained crew willing to do the job.
"The group set out to improve upon the overall process of securing an offshore area while incorporating sustainable solutions and reducing overall cost. By utilising the knowledge we have as a group, as well as the technology already available, we succeeded in creating a design, which does this and more."
As the AGV does not need crew onboard, the ship size is smaller compared to current guard vessels due to the absence of accommodations.
Due to the smaller size and reduced propulsion requirements, the vessel uses batteries.
C-Job Naval Architects autonomous research lead Rolph Hijdra said: "We are pleased we were able to develop a battery-powered design, ensuring the autonomous guard vessel is free of harmful emissions. Additionally, the ship has solar panels across the top, which allows for the continuation of navigation and communications in case the batteries run out of power.
"Contrary to current guard vessels, the AGV will continue to be operational even with rough sea conditions and have minimal underwater noise due to the smaller size, reduced propulsion requirements and absence of a diesel engine."