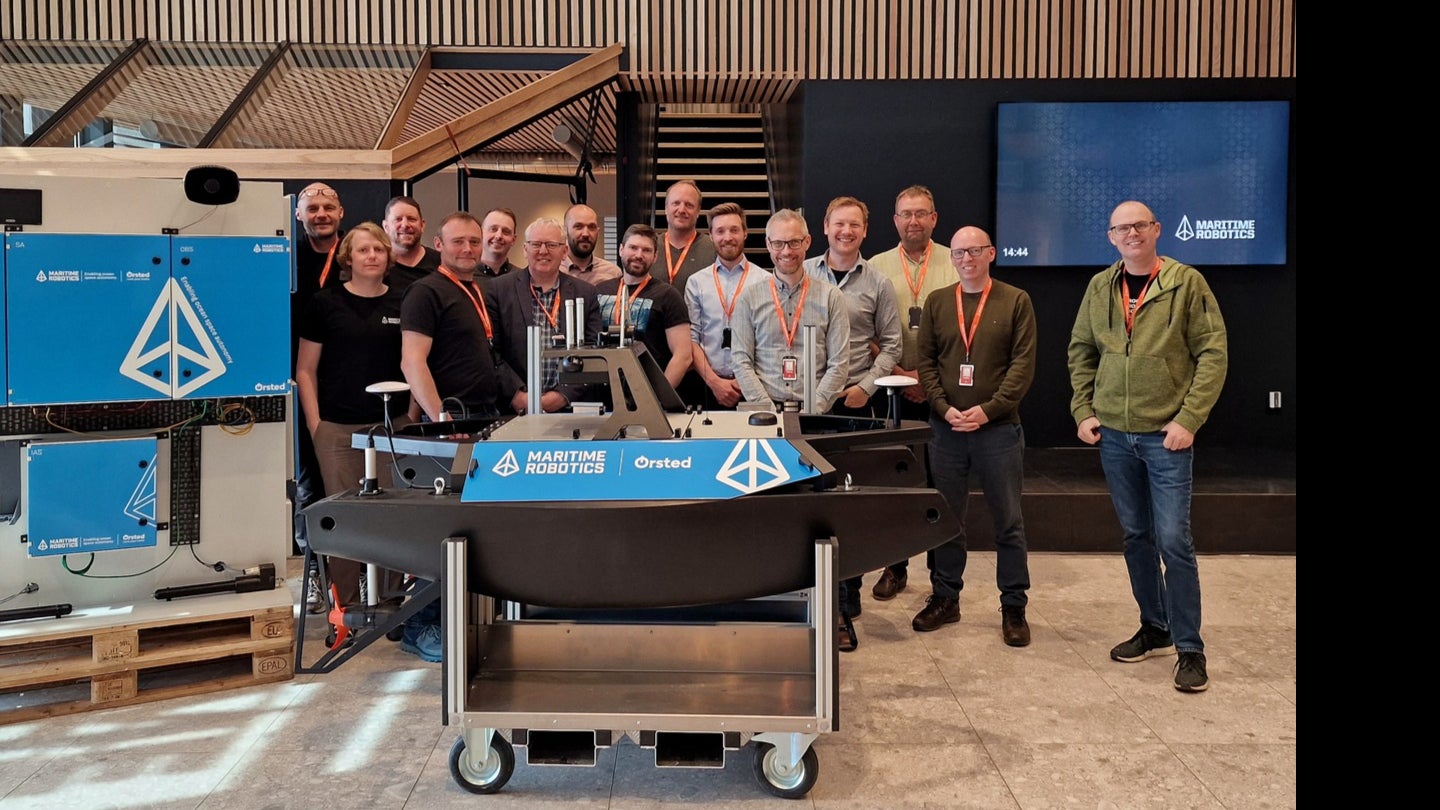 Norwegian technology manufacturer Maritime Robotics has signed a contract with energy company Ørsted for the supply and integration of its autonomous navigation system on the latter's first fleet of uncrewed surface vessels (USV).
The contract follows the deployment and testing of Ørsted's first USV for offshore measurement in June and will see Maritime Robotics collaborate with the USV builder Tuco Marine Group.
Maritime Robotics chief of business development Eirik Hovstein said: "Ørsted's utilisation of USV technology represents a major leap forward, enabling more efficient and sustainable solutions in the renewable energy sector.
"Through our collaborative efforts, we have harnessed cutting-edge technologies and leveraged our expertise to create a remarkable platform that will revolutionise offshore operations."
Ørsted will use the USVs to gain insights into wind and seabed conditions at the sites of future offshore wind projects, as well as use the knowledge gained from its first USV to inform upgrades to the new class of vehicle.
Ørsted's country manager for Norway Sebastian Hald Buhl said: "Ørsted is working closely with a number of Norwegian suppliers to harvest the power of offshore wind, both in Norway and internationally.
"Maritime Robotics is a great example of how Norwegian companies can benefit from the build-out of offshore wind and deliver real innovation and value to the projects we're developing."
The prototype used by Ørsted in June, known as Hugin USV, was also patented by the company as the first to be used for offshore metocean measurement campaigns and is designed for continuous operation in even the harshest offshore conditions.
Maritime Robotics's ANS will allow the USV to transit from shore "at various levels of autonomy," reducing the need for large, specialised support vessels and also allowing for a reduction in carbon emissions by providing greater remote control beyond line-of-sight.
The company also delivered an Otter USV to the energy company, along with its ANS tech.