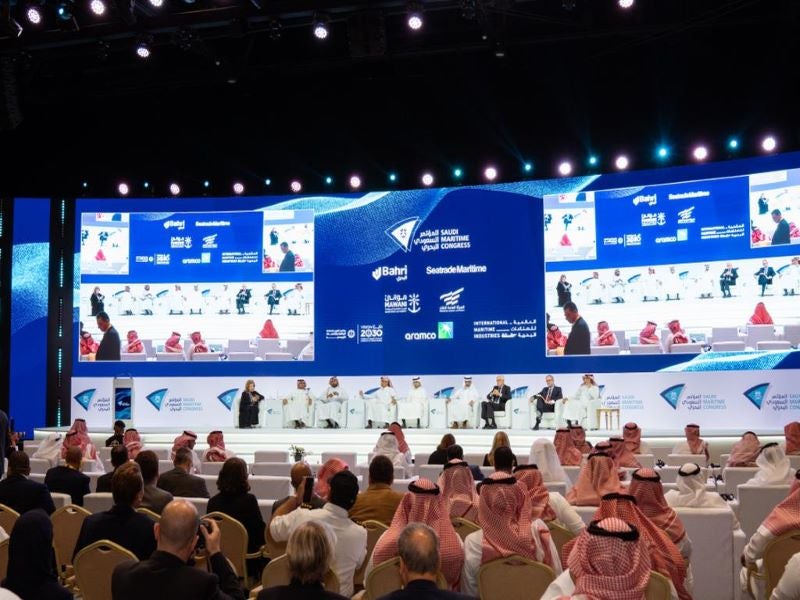 The Saudi Ports Authority (Mawani) has entered into seven contracts and memorandums of understanding (MoUs), valued at $240m (SAR900m), with partners from the public and private sectors.
The contracts and MoUs, which were signed at the Saudi Maritime Congress in Dammam, will enable the construction of a new integrated logistics park, the development of infrastructure according to current global standards, and the deployment of the ports' new management system.
Mawani has signed the first contract with Globe Group for the construction of an integrated logistics park and re-export zone at Jeddah Islamic Port in an area of more than 135,000m².
The authority's second contract, worth around $121m (SAR458m), is with PC Marine Services and will bolster food security in the country through Jeddah Islamic Port.
The scope of this contract includes the construction of new berths with a design depth of 16m and length of 1,100m.
It will also involve increasing the number of berths in the multi-purpose terminal from 26 to 31 to accommodate large dry bulk vessels as well as building infrastructure to receive larger dry bulk carriers.
This move is expected to help meet the local demand for grains and secure the country's strategic grain reserve by boosting imported grains.
Mawani signed a $49m (SAR184m) contract with Modern Building Leaders (MBL) and in cooperation with Huta Hegerfeld Saudia for a project to deepen the approach channels, turning basins, waterways and southern terminal basin at the Jeddah port.
This project will enable the port to receive large vessels with a capacity of 24,000 twenty-foot equivalent units (TEUs).
With an investment of more than $16m (SAR61m), Mawani's contract with Giza Arabia will include the implementation of a security system project at King Fahad Industrial Port in Yanbu.
The authority has also entered an MoU with King Abdulaziz University to implement better practices in the areas of research, training and academic affairs related to ports and the maritime transport and logistics sector.
Furthermore, its MoU with the Saudi Accreditation Centre will enable accreditation services to the conformity assessment entities that are contracting with Mawani.