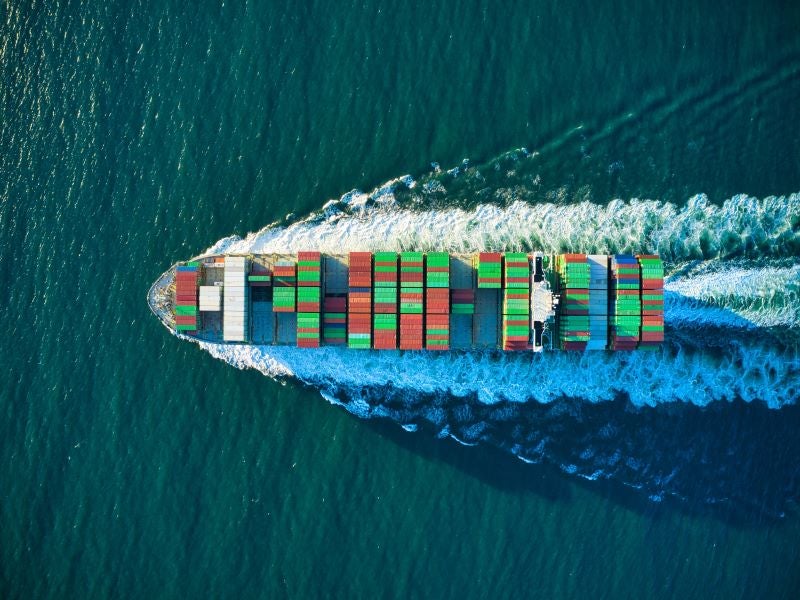 Maran Dry Management (MDM) has entered a joint development project (JDP) agreement with class society RINA and Shanghai Merchant Ship Design & Research Institute (SDARI) to support decarbonisation.
As part of the agreement, the trio will focus on the development of a new 210,000dwt bulk carrier that can operate on liquefied natural gas (LNG) and hydrogen.
RINA will review the calculation and design drawings submitted by SDARI to align with the latest statutory and classification rules.
Based on a propulsion arrangement, the project is expected to minimise the running machinery at sea and combine the ship's fuel (LNG) with steam to produce hydrogen and CO₂.
This new bulk carrier will meet IMO 2050 targets and feature the MR tanker design launched at the start of this year.
The design of the new vessel is based on a pre-combustion carbon capture principle, which involves the capturing of CO₂ from splitting the LNG molecules before the occurrence of combustion in the engine rather than from exhaust gas emissions.
Designed to build as an ordinary dual-fuel ship, the vessel will see the deployment of extra equipment after regulations incentivise the investment.
This project will help address existing LNG bunkering facilities and avoid onshore hydrogen infrastructure, as well as supply and storage of hydrogen on board.
Furthermore, it will focus on the reduction of the ship's resistance to enhance overall operational efficiency.
MDM managing director Captain Babis Kouvakas said: "Maran Dry Management is committed to embracing the energy transition and working towards net zero shipping solutions.
"Working with RINA and SDARI, this JDP agreement will give us a highly competitive bulk carrier design that will exceed IMO's current 2050 targets and ultimately get to near-zero emissions."