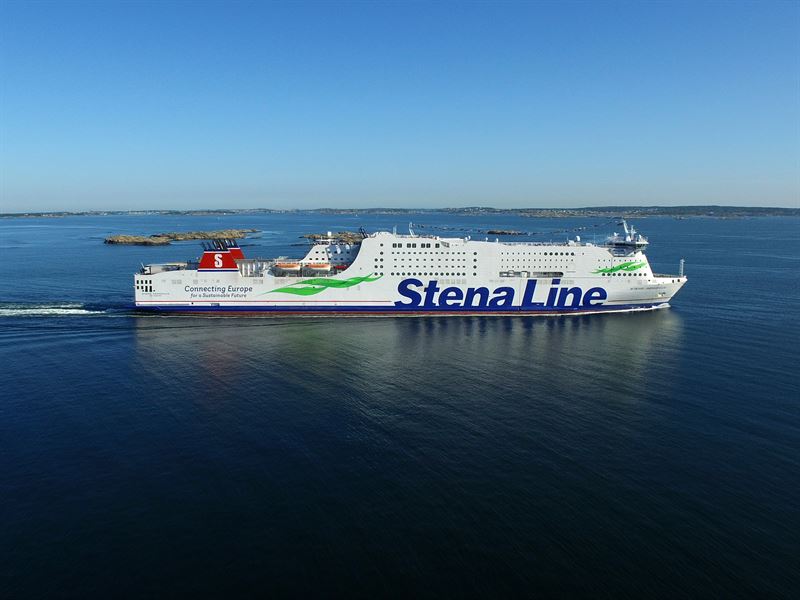 Wartsila, Stena and Methanex Corporation have announced that the methanol-fuelled ferry Stena Germanica has completed five years of operation.
It is the first ship to use methanol propulsion to comply with stricter regulations for reducing emissions. This signifies a shift towards a more sustainable future for commercial shipping.
In 2015, Stena Germanica resumed operations after the fire risk assessment by Sweden's SP Fire Research was approved. It was converted to operate on methanol fuel at Poland's Remontowa Shipyard.
The 240m-long ferry can accommodate 1,500 passengers and 300 cars. The ferry is retrofitted with a fuel-flexible Wartsila 4-stroke engine that can operate on methanol or traditional marine fuels.
The vessel started operations between Kiel, Germany, and Gothenburg, Sweden, across the Baltic Sea.
Stena AB Shipping and Ferries head Carl-Johan Hagman said: "Being the owner of the world's first ship with methanol-fuel represented a great step on our journey to become the leader in sustainable shipping and is an achievement we are very pleased to share as we mark the five-year anniversary of Stena Germanica's successful operation on methanol.
"The project took shape, thanks to excellent cooperation between Methanex and Wartsila and many areas within Stena."
Wartsila Marine Sales and Development general manager Toni Stojcevski said: "Stena Germanica's retrofit is yet another example of Wartsila's leading position in bringing to the market innovative systems that increase efficiency and support environmental sustainability.
"The use of methanol as a marine fuel is likely to increase in the future, and high-quality, reliable, smart technologies are essential to success."
Wartsila has been investing in marine fuel applications using methanol to enable viable sustainable fuel.
Methanol is compatible with the International Maritime Organization's (IMO) 2020 regulations to reduce SOx by 99%.
The EU co-financed the project and Lloyd's Register conducted the classification of the vessel.