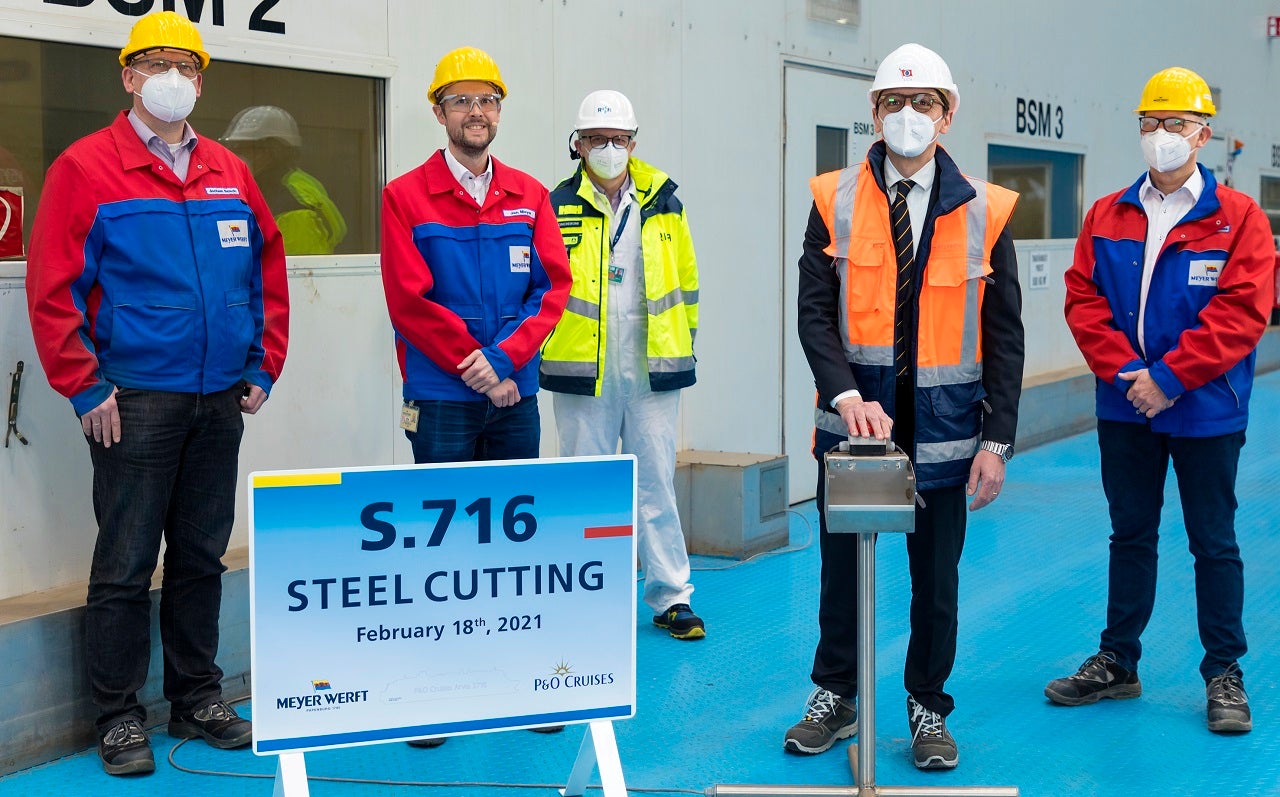 German shipbuilder Meyer Werft has announced that it has started building a new liquified natural gas (LNG)-powered cruise ship, named Arvia, for British shipping firm P&O Cruises.
Recently, the shipyard hosted a steel-cutting ceremony for the cruise ship.
The new cruise ship has been optimally personalised based on the preferences of British commuters.
The newbuild is scheduled for delivery in 2022 and will be the fourth cruise ship in the P&O Cruises fleet to be built by Meyer Werft.
With a gross tonnage of approximately 180,000, the ship will run entirely on the low-emission fuel LNG.
In addition, the 344.5m-long and 42m-wide Arvia will feature the 970m² SkyDome glass dome.
The company said that the ship will have the capacity to accommodate nearly 5,200 passengers and will be the UK's largest cruise vessel and among the largest in the world.
The name of the cruise ship was announced by the shipping company a few days ago.
Meyer Werft project management team member Stephan Schmees said: "Meyer Werft and P&O Cruises have a longstanding partnership. We look forward to starting the construction of the Arvia and continuing this partnership."
In October last year, Meyer Werft handed over a 180,000t LNG-powered cruise ship, named Iona, to P&O Cruises.
Before its delivery, Iona successfully completed several technical and nautical tests and participated in numerous test voyages on the North Sea.
Similar to Arvia, Iona also can accommodate approximately 5,200 passengers with a length of 344.5m and a width of 42m.