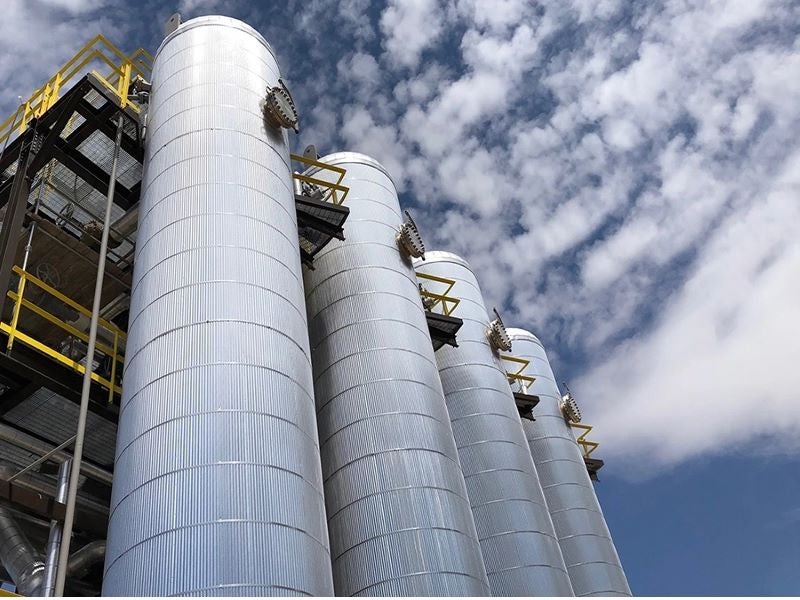 Mitsubishi Heavy Industries (MHI) has entered a memorandum of understanding (MoU) with US company Infinium for the acceleration of decarbonisation solutions in Japan.
The agreement, which follows MHI's investment in Infinium last year, will assess the deployment of Infinium's Electrofuels technology in the Japanese market.
Electrofuels are classified as ultra-low carbon fuels, as they can decrease carbon dioxide emissions by up to 97% compared to traditional jet and diesel fuels, according to Infinium.
Developed as a drop-in replacement for fossil-based fuels, electrofuels are suitable for use in ships, aircraft and trucks.
Infinium CEO Robert Schuetzle said: "We're on a mission to decarbonise the world, and the opportunity to build Electrofuels production in yet another pivotal geographic market further validates the growing commitment to a net-zero carbon future."
MHI intends to support the creation of a carbon-neutral society in Japan by integrating Infinium Electrofuels production technology with the company's CO₂ capture technology and value chain solutions.
The company stated that it is already focused on electric vehicle (EV) oriented transportation, CO₂ recovery and carbon offsets.
The partnership is also said to support the Japanese Government's Green Growth Strategy, which aims to reduce greenhouse gas emissions (GHG) by 46% by 2030 and achieve carbon neutrality by 2050.
MHI's carbon capture, utilisation and storage (CCUS) business taskforce head Makoto Susaki said: "Together, we can accelerate deployment of these key solutions throughout Japan and around the world in order to achieve our common goal of decarbonisation."
Last month, MHI Groups' unit Mitsubishi Shipbuilding announced an investment in Marindows, a Japanese marine integrated digital platform provider.