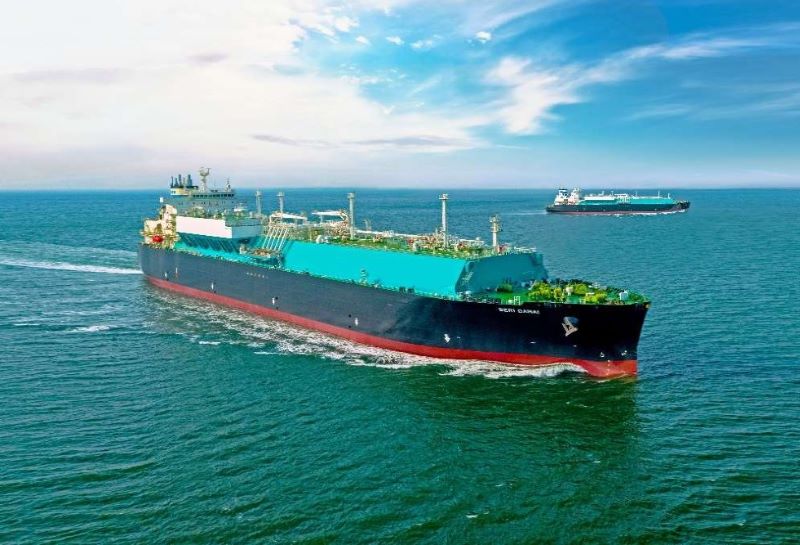 Maritime solutions and services provider MISC has taken delivery of two new generation liquefied natural gas (LNG) carriers from Samsung Heavy Industries (SHI).
Named Seri Damai and Seri Daya, the new 174,000m³ vessels feature smart and sustainable technologies.
The new vessels will be operated under long-term charter agreements for ExxonMobil's wholly-owned subsidiary SeaRiver Maritime.
Eaglestar Shipmanagement will manage both the new LNG carriers.
To lower the boil-off rate to 0.07% of cargo volume per day, the LNG carriers have enhanced cargo tank insulation from the GTT Mark-III Flex PLUS cargo containment system.
Featuring WinGD X-DF propulsion, the vessels are in line with the International Maritime Organisation's (IMO) Tier-III emission standards.
For remote monitoring of vessel performance and operations, Samsung SVESSEL technology is deployed on both vessels.
MISC president and CEO Captain Rajalingam Subramaniam said: "The delivery of Seri Damai and Seri Daya today, marks a strong start to the year and a significant milestone in MISC's partnership with SeaRiver Maritime.
"I would like to thank our valued charterer, SeaRiver Maritime for their trust and confidence in our capabilities.
"My appreciation goes out to our shipbuilder, Samsung Heavy Industries, in-house Project Management team from Eaglestar, Gas Assets and Solutions (GAS) Business team, Class Society ABS and all partners and collaborators involved in the safe construction of this state-of-the-art LNG carriers."
Last November, QatarEnergy granted long-term time charter contracts for five newbuild LNG carriers to MISC, through its wholly-owned unit Portovenere and Lerici (Labuan), and three consortium partners.