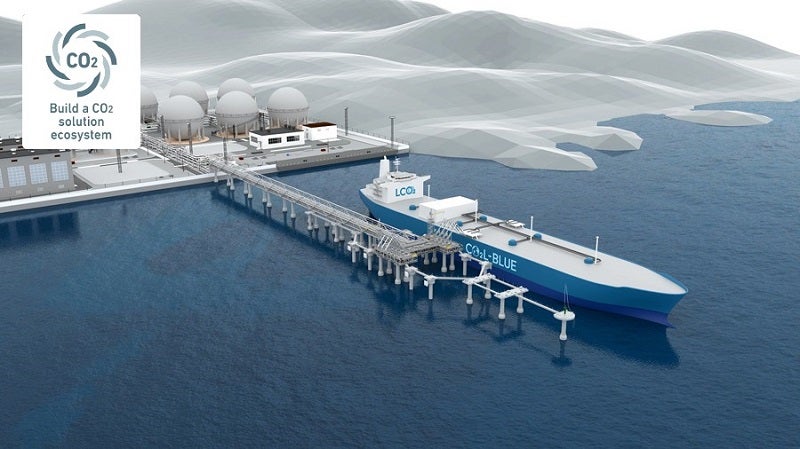 Japanese classification society ClassNK has awarded Mitsubishi Shipbuilding and Nippon Yusen Kabushiki Kaisha (NYK Line) Approval in Principle (AiP) for jointly developing a CO₂ transport technology for liquefied CO₂ (LCO₂) carriers.
The companies will harness each other's capabilities for the joint development, which includes Mitsubishi Shipbuilding's advanced gas handling technologies and NYK Line's expertise in ship operations.
Under the AiP, the companies will work on technologies, such as LCO₂ carriers, to develop the carbon capture, utilisation and storage (CCUS) value chain and support the transition to a carbon-neutral society.
For the development, the companies confirmed feasibility as well as compliance with rules and standards for each cargo tank system and hull section.
This was done while factoring in varied tank pressure settings for medium and large vessels, resulting in the AiP.
LCO₂ carriers ship LCO₂ at low temperatures and high pressures.
"Since the design of cargo containment system depend strongly on the condition of LCO₂, such as their temperature and pressure, it is an important technical development issue to increase the size of cargo tank systems and hulls for future mass transportation," the companies said.
NYK Line will collaborate with the MHI Group to attain the early realisation of small, medium and large LCO₂ vessels.
"Based on the design of the LCO₂ carrier granted the AiP, NYK Line will further promote its participation in the CCUS value chain, such as by studying the design of the LCO₂ carrier for each project, including further enlargement of the size of vessels," the company said.
Mitsubishi Shipbuilding, a unit of Mitsubishi Heavy Industries (MHI) Group, is working on the commercialisation of LCO₂ vessels. MHI considers the AiP for a large LCO₂ carrier to support this objective.
Through its MARINE FUTURE STREAM vision for 2050, Mitsubishi Shipbuilding seeks maritime decarbonisation with autonomous operation and electrification.