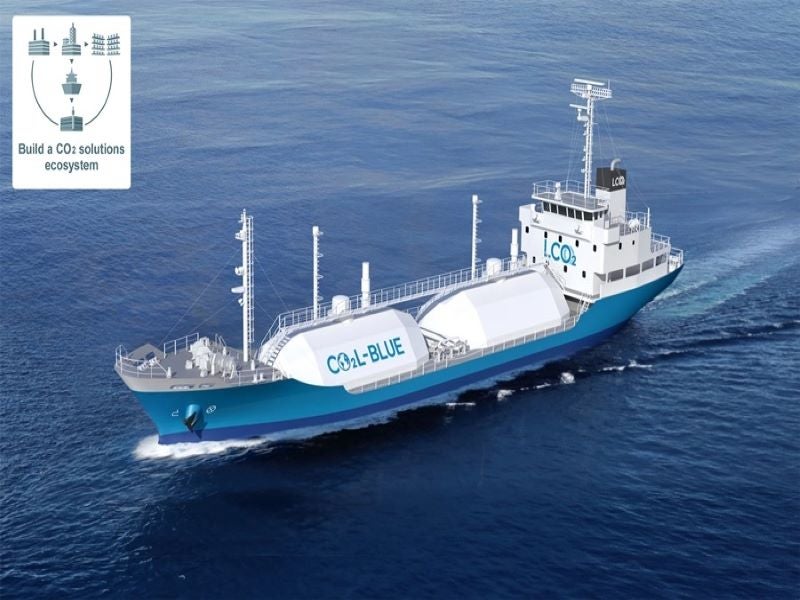 Mitsubishi Shipbuilding, a Mitsubishi Heavy Industries (MHI) Group company based in Yokohama, Japan, held a keel laying ceremony to mark the start of a new demonstration test ship's construction.
The new ship is being constructed for the transportation of liquefied carbon dioxide (LCO₂).
The ceremony was held at the Enoura Plant of MHI's Shimonoseki Shipyard & Machinery Works in Shimonoseki, Yamaguchi Prefecture, in the presence of representatives of Sanyu Kisen, the ship's owner.
The test ship will be used by Mitsubishi in combination with initiatives by the New Energy and Industrial Technology Development Organisation (NEDO) for demonstration projects.
The ship will be chartered to the Engineering Advancement Association of Japan (ENAA), one of the consignees for the NEDO demonstration projects.
ENAA will commission three additional project partners, namely Kawasaki Kisen Kaisha ("K" Line), Nippon Gas Line and Ochanomizu University, to carry out research and development (R&D) on the pressure control and stability of the LCO₂ transported on the ship.
They will also carry out demonstration experiments as well as develop and demonstrate technologies for safe and low-cost CO₂ transport.
The ship is anticipated to be handed over in the second half of fiscal 2023. It will facilitate carbon dioxide capture, utilisation and storage (CCUS).
With a tank capacity of around 1,450m³, the ship has an overall length of 72m, beam of 12.5m and draft of 4.55m.
As part of the 'Marine Future Stream' growth strategy, Mitsubishi Shipbuilding is focusing on the decarbonisation of the maritime economy through renewable energy and the carbon cycle as well as autonomy and electrification.