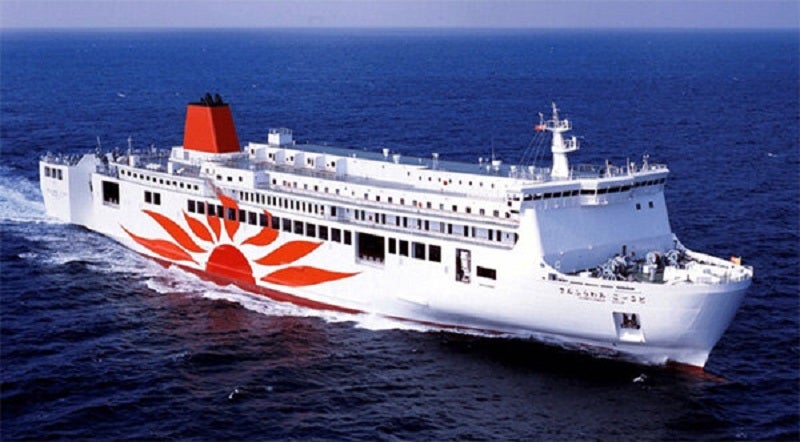 Mitsui OSK Lines (MOL) and its subsidiary Ferry Sunflower have announced their plan to launch a trial use of the Berthing Aid System, which is designed to help vessels during berthing operations.
The system is currently under development by Japanese electronics company Furuno Electric.
It is intended to improve safety and efficiency of berthing operations, which are usually conducted by crewmembers based on their experience.
Using the LiDAR and satellite compasses, the Berthing Aid System measures the relative distance and angle between the ship's hull and the pier.
The results are displayed on multiple screens, which will help the crew to be aware of the ship's position in real time.
The large-scale car ferry Sunflower Gold with 11,178 gross tonnes has been selected for the trial, which will begin this month and run until March next year.
In the trial, MOL and Ferry Sunflower will verify the use of the system, including ease of understanding the displayed measurement results displayed at the screens.
The companies are also looking to support the development and commercialisation of the system.
Earlier this year, MOL has also conducted a sea trial of the "Berthing Aid System" in the company-led "sea trial of autonomous sailing on a commercial containership and car ferry".
The trial was part of the unmanned ship project MEGURI2040 that was supported by The Nippon Foundation.
Based on the data from the MEGURI2040 demonstrations, the companies are simplifying the installation of the system on the vessel for improving the use of the Berthing Aid System ahead of its commercial implementation.
Recently, MOL and Mitsubishi Shipbuilding (MHIMSB) received approval in principle (AiP) from Norwegian classification society Det Norsk Veritas (DNV) for their new liquefied CO₂ (LCO₂) carrier design.