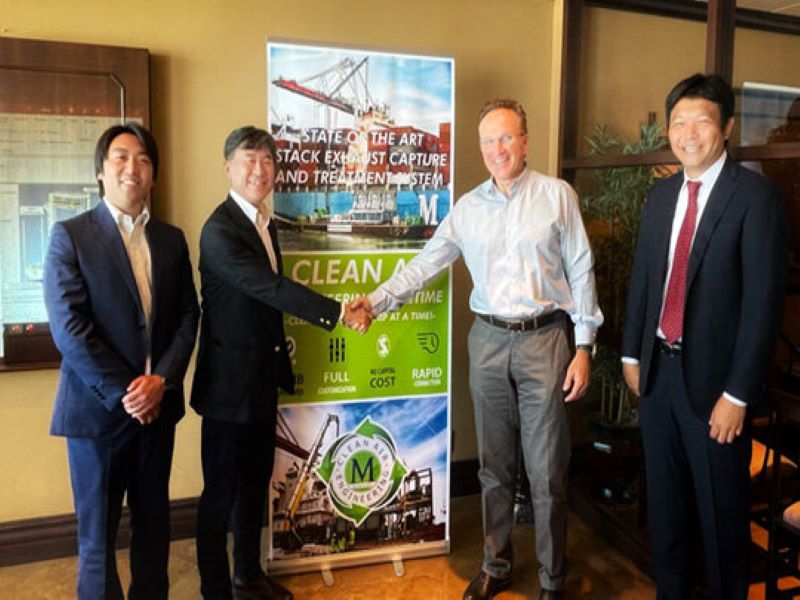 Mitsui OSK Lines (MOL) has signed a contract to finance a ship-auxiliary generator exhaust treatment company, Clean Air Engineering Maritime (CAEM), for the development of a new marine exhaust treatment system.
The company will use the new system on its operating car carriers from 2025 to prevent air pollution in California, US.
In collaboration with CAEM, MOL will be involved in the development of a new system, called METS-3, for car carriers.
The company stated that it 'will work to prevent air pollution in the area, which MOL vessels calls more than 70 times annually as one of major ports in the US'.
The US state of California is implementing advanced measures for the prevention of air pollution.
Regulated ships have to cut down the number of air pollutants emitted during their mooring at ports in the state in line with the At-Berth Regulation from the California Air Resources Board (CARB).
Regulations for boxships began in 2007, while car carriers are anticipated to be included in the regulations from 2025.
In June 2015, CAEM secured CARB approval for its barge-based marine exhaust treatment system (METS-1), which traps air pollutants released from the ship's stack and treats the exhaust to eliminate required pollutants according to CARB standards.
CAEM has been offering its services at the Port of Los Angeles and is claimed to be the only firm that offers vessel exhaust capture and treatment services that are in line with the CARB At-Berth Regulation.
The company already provides services to around 400 vessels, including container ships.
CAEM president Nick Tonsich said: "CAEM is honoured to partner with MOL on the latest design and production of our marine exhaust treatment system, the 'METS-3', which will meet the challenges of capturing and treating exhaust from car carriers."