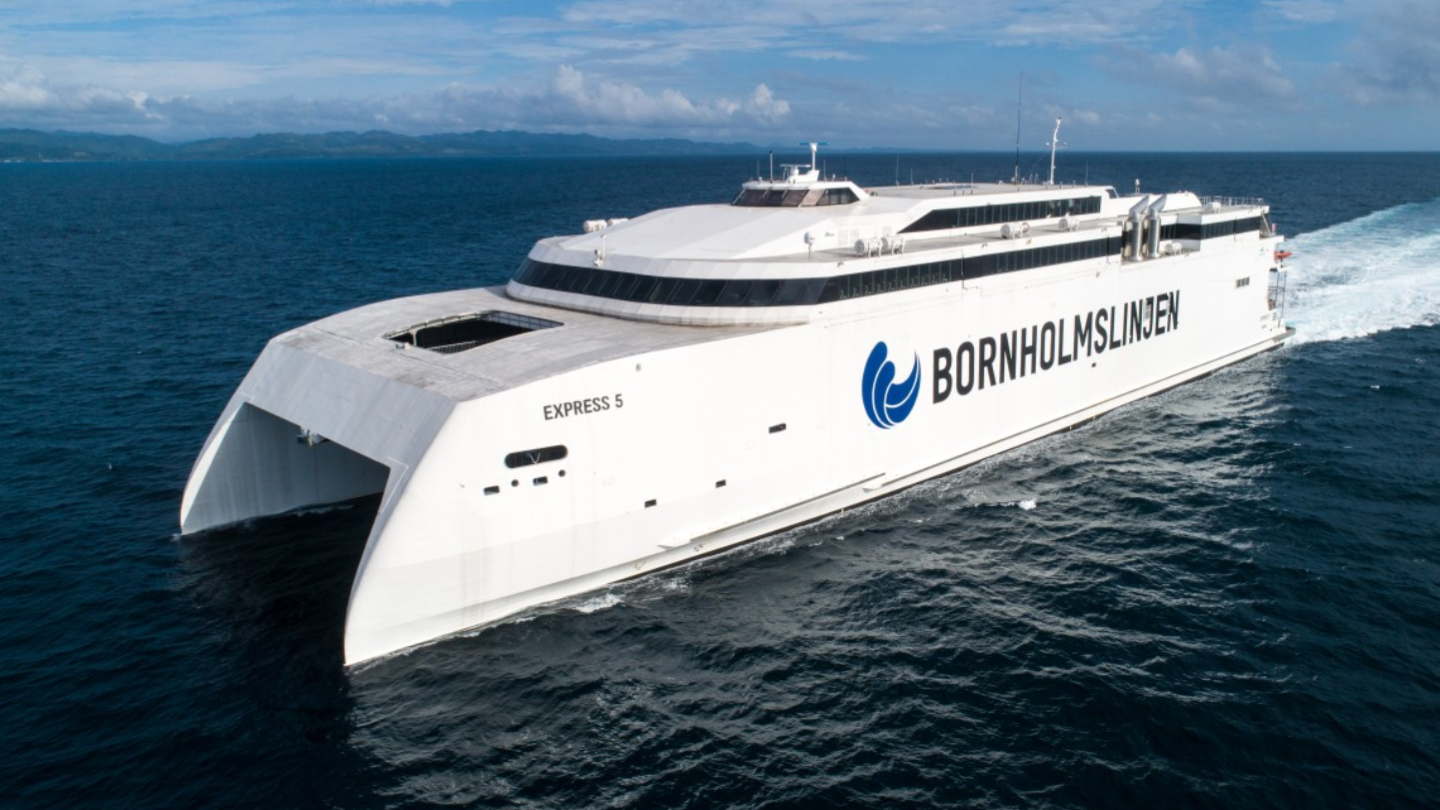 Danish ferry services provider Molslinjen has taken delivery of a new high-speed vehicle-passenger ferry from Austal Philippines.
Named Express 5, the 115m ferry has been delivered after the successful conclusion of sea tests in Balamban, Cebu.
It is said to be the largest ferry by volume ever built by any Austal shipyard.
Molslinjen reached an €83.65m contract with Austal in October 2019 for the design and construction of the vessel.
The ferry reached a top speed of 40 knots during sea trials and has an operating service speed of 37 knots.
It has the capacity to accommodate 1,610 passengers and also includes space for 450 cars over two vehicle decks.
The vessel is powered by an LNG-capable and medium-speed power plant.
Other features include leather-appointed reclining seats with USB ports, Wi-Fi, a full bistro and bar, a children's play area, and several audio-visual screens. 
The new ferry was designed by the same Austal Australia team that developed the original, signature raked-bow hull for Molslinjen's Express 4.
Austal Limited CEO Paddy Gregg said: "Express 5 is the largest vessel, by volume, that Austal has ever constructed, and to deliver this new high-speed ferry despite the impact of the Covid pandemic over 2020 – 2022, and Super Typhoon Rai in 2021, is simply outstanding.
"Despite the challenges faced, the Austal Philippines team has delivered the most impressive vessel ever to join the Molslinjen fleet. The high-speed ferry performed exceptionally well during sea trials and will soon provide a class-leading service to Bornholm in Denmark."