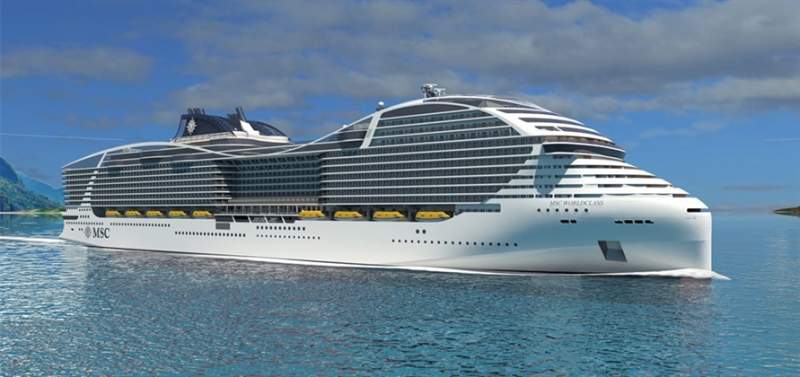 MSC Cruises has signed a memorandum of understanding (MOU) with Miami-Dade County to build a terminal at PortMiami, Florida.
Scheduled to be completed by October 2022, the proposed Cruise Terminal AAA will house the company's under construction MSC World Class cruise ships, which can carry up to 7,000 passengers.
It is also expected to help MSC Cruises to add more than one million passengers over its current commitment to Miami-Dade County.
MSC Cruises is currently operating three vessels from its homeport, PortMiami, and plans to deploy a new 171,598t ship with the capacity to carry 5,714 passengers by November next year.
MSC Cruises US chairman Rick Sasso said: "PortMiami is committed to providing a world-class experience to its guests and, thanks to a long-standing collaborative relationship with Miami-Dade County, we are thrilled that, in less than 18 months, MSC Cruises will have four ships sailing from the Port.
"This will also allow us to make a significant additional contribution to the economy of Miami and the county in its role as the Capital of the Cruise World, especially thanks to the large percentage of international guests travelling to Miami and South Florida to embark and disembark from MSC Cruises ships calling PortMiami."
"In less than 18 months, MSC Cruises will have four ships sailing from the Port."
Last year, MSC Cruises worked with PortMiami to complete the Terminal F, the home to MSC Seaside, MSC Cruises first ship to be specifically built for North American and Caribbean markets.
Miami-Dade County Mayor Carlos Gimenez said: "The construction of a new cruise terminal AAA with the capacity to berth an additional 7,000-passenger cruise ship represents thousands of jobs and increased opportunities for our community."
MSC Cruises and Miami-Dade county also entered an agreement for extended preferential berthing rights at PortMiami.
The agreement will extend MSC Cruises' existing preferential berthing rights to both Saturdays and Sundays.