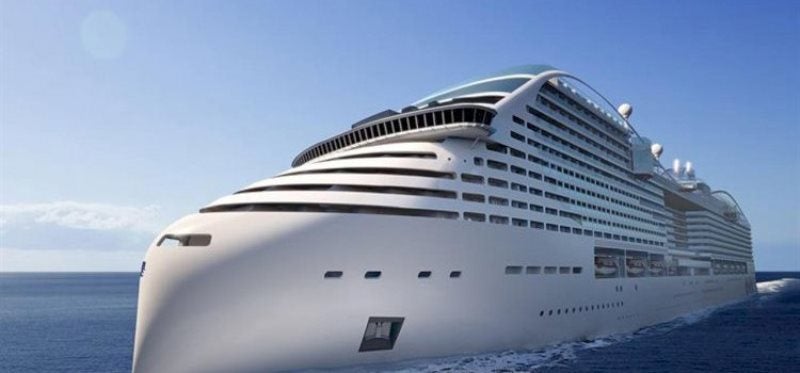 MSC Cruises has signed a contract with Chantiers de l'Atlantique to build the third and fourth liquefied natural gas (LNG)-powered MSC World Class ships.
The cruise ships are scheduled to be delivered in 2025 and 2027 respectively.
In 2017, Chantiers de l'Atlantique (previously STX France) signed a memorandum of understanding (MoU) with MSC Cruises for the construction of two cruise ships. The deal included options for two additional vessels.
The first of the two previously ordered ships, MSC Europa, is expected to be delivered in 2022 and the second ship in 2024.
The 205,000GT MSC Europa is under construction in the Chantiers de l'Atlantique shipyard in Saint-Nazaire, France.
It will be the largest European cruise line-operated vessel and the first LNG-powered cruise ship constructed in France.
Both companies also signed two deals to extend their partnership for ten additional years on two newbuild projects.
As part of the first deal, a new prototype class of LNG-powered cruise ships will be developed as part of the MSC Cruises fleet of vessels.
The companies along with other parties will develop environmental technologies that will meet the International Maritime Organisation's (IMO) vision for 2030 and 2050.
The ships will be built with a capital investment of approximately €4bn.
The second deal will include the development of another prototype ship class concept to offer opportunities that advanced technologies such as wind power could bring to passenger shipping.
MSC Cruises executive chairman Pierfrancesco Vago said: "The three agreements signed today extend our investment plan up to 2030. They stem from an exceptional partnership with Chantiers that has already delivered 15 highly innovative cruise ships over the past two decades and will see many more vessels come to life at Saint-Nazaire's docks in the next ten years.
"They also confirm that this industry's commitment to environmental sustainability, in this case helping the French national industry further position itself as a world leader in the development of next-generation technologies and other solutions."
Last week, Marine technology company Wartsila received a contract to deliver an integrated solutions package to Chantiers de l'Atlantique for the first two World Class cruise ships.