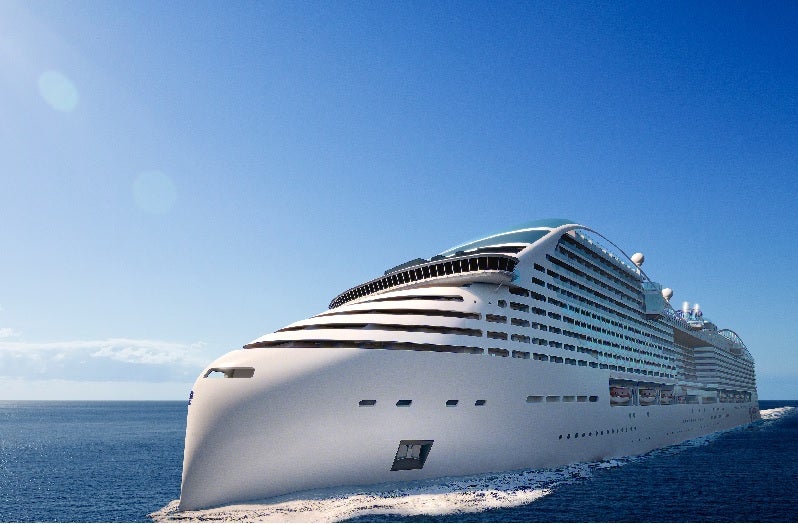 MSC Cruises has held a steel-cutting ceremony for its first new-generation World-Class ship at the Chantiers de l'Atlantique shipyard in Saint-Nazaire, France.
The first of five liquefied natural gas (LNG) powered cruise ships on order, MSC Europa is the first LNG ship to be built in France.
MSC Cruises has also received a delivery of environmentally advanced ship MSC Grandiosa from Chantiers de l'Atlantique.
The ship is equipped with the latest technology for cleaner air emissions and features a selective catalytic reduction (SCR) system that helps to cut nitrogen oxide emissions by 80%.
MSC Cruises executive chairman Pierfrancesco Vago said: "MSC Cruises has since its inception embraced a commitment to environmental stewardship and ways to minimise and continuously reduce our environmental footprint both at sea and ashore, with the use of innovative, leading-edge and effective technologies across our entire fleet.
"With each new ship, we raise the bar of environmental performance and our ultimate goal is zero emissions operations. MSC Grandiosa moves us another significant step forward in that genuine ambition."
MSC Cruises and Chantiers de l'Atlantique have also unveiled PACBOAT. It is a new research and development (R&D) project that focuses on the integration of a solid oxide fuel cell (SOFC) technology demonstrator onboard the LNG-powered ship.
The demonstrator will use LNG to produce electricity and heat.
SOFC technology operates at approximately 750°C temperature and is suitable for high-power marine applications. It offers an optimal electrical efficiency of up to 60%.
The technology is fueled by LNG and can reduce greenhouse gas (GHG) emissions by approximately 30% compared to a conventional LNG engine, with no nitrogen oxides, sulfur oxides or fine particle emission.
SOFC is compatible with fuels such as LNG / methane, methanol, ammonia, hydrogen and others.