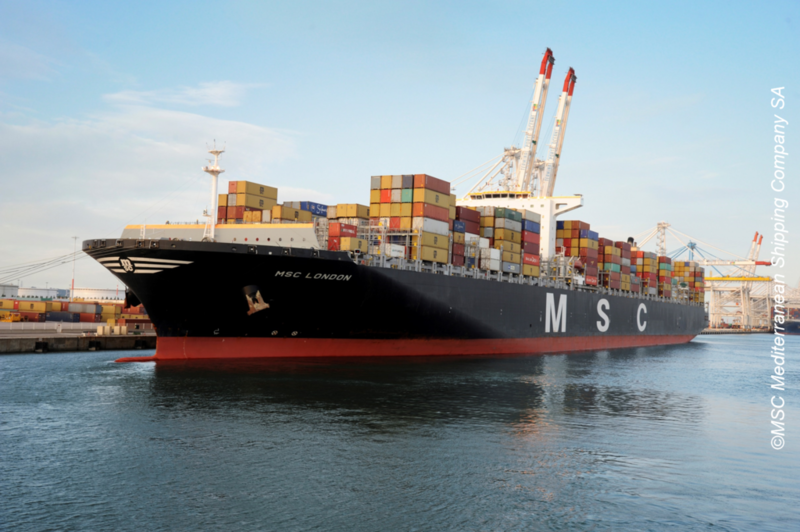 Switzerland-based Mediterranean Shipping Company (MSC) has signed a contract with MacGregor and Guangzhou Wenchong Dockyard for cargo systems upgrade.
Upgrades will be carried out during the drydocking of six 16,000 twenty-foot equivalent (TEU) containerships in 2020.
The enhancements are aimed at reducing emissions from the vessels and boost their operational performance.
MacGregor did not disclose any further contractual details but noted that the Cargo Boost orders will be booked into its second quarter 2019 order intake.
The cargo system solution for these containerships has been defined and developed by MacGregor and MSC.
MacGregor cargo handling and RoRo senior vice-president Magnus Sjöberg said: "The objective was to determine the best solution for the operating profile and to deliver a modern, efficient and environmentally-friendly upgraded cargo system."
MSC Mediterranean Shipping Company new building, dry dock and conversions department head Giuseppe Gargiulo said: "MacGregor's Cargo Boost is a good example how we can drive down the energy required to transport each individual container and reduce emissions per transported TEU."
MacGregor specialises in intelligent maritime cargo and load handling.
It is part of Cargotec, a Finnish firm that manufacturers cargo-handling machinery for ships, ports, and terminals.
In addition, Cargotec's other business unit Kalmar and LTE network provider Ukkoverkot have signed a two-year cooperation agreement with Nokia.
The agreement is to design, build and operate a private LTE network for port and terminal research and development.
Under the agreement, Kalmar will implement a 5G-ready Nokia Digital Automation platform using the 2.6GHz band. It will provide the security and video footage in real-time for reliable remote control of Kalmar's operations.