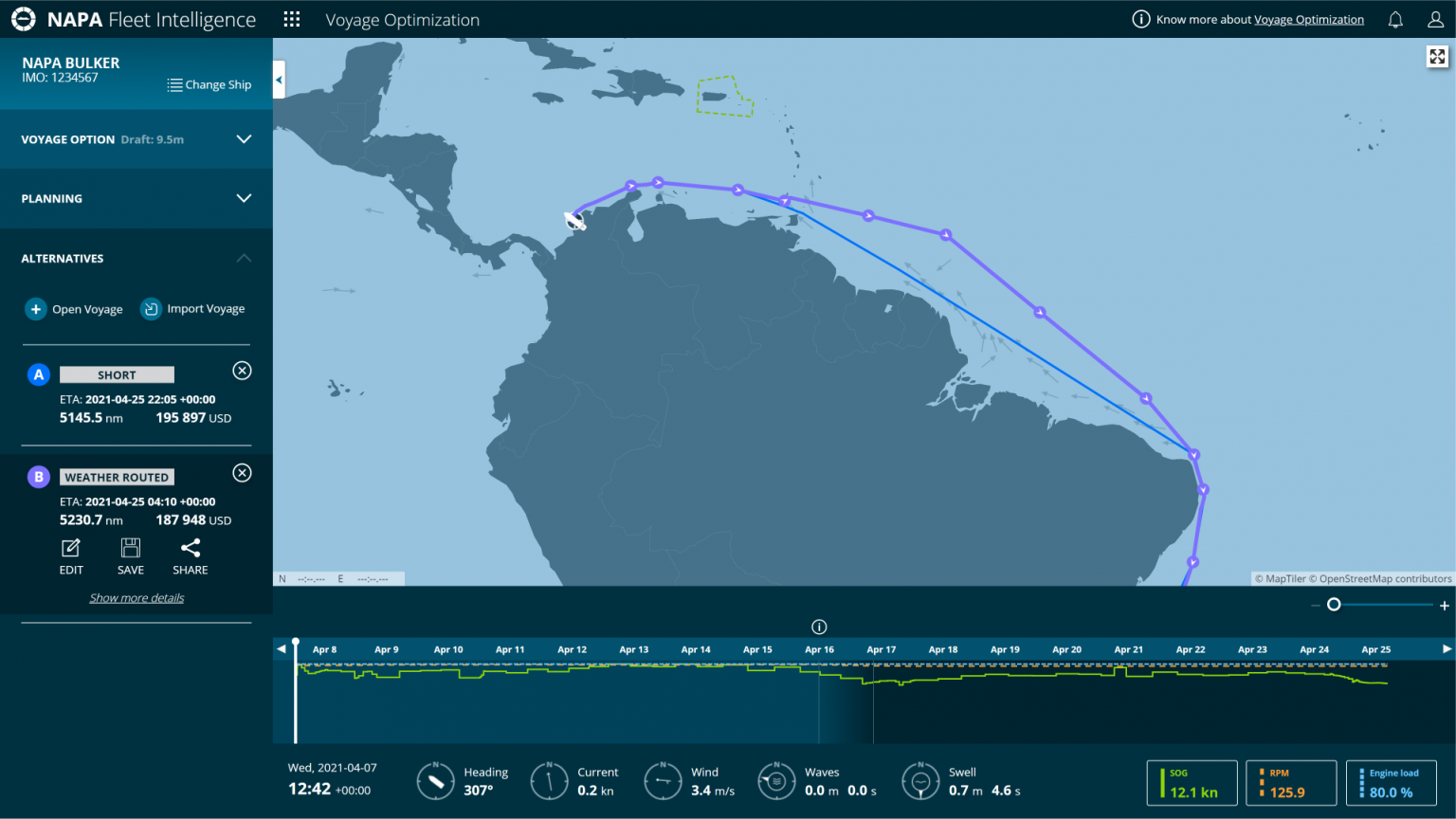 Maritime software specialist Napa has joined the Clean Propulsion Technologies project (CPT) consortium to contribute to the development of low-carbon shipping solutions.
Led by the University of Vaasa in Finland, the CPT consortium seeks to develop new solutions for clean and efficient marine and off-road transportation.
As a part of the CPT, NAPA will use its technical expertise to create methods to model and optimise total energy consumption on the two-year project.
Specifically, NAPA will work with other consortium partners to develop virtual models which will improve the modelling of non-conventional propulsion unit arrangements and the inclusion of important onboard energy consumers.
It will include vessel components such as hotel load for cruise vessels and cargo warming and cooling for liquefied natural gas (LNG) carriers and other merchant ships.
The use of proper tools for virtual modelling is expected to improve shipping efficiency by roughly 10% to 20%.
NAPA lead R&D engineer Teemu Manderbacka said: "At NAPA, we have a wealth of unique insights into the overall impact of novel clean technologies on shipping's emission and trade flow in a defined area or route per different ship type.
"This expertise and knowledge, coupled with NAPA Fleet Intelligence voyage data and NAPA Performance models, will enable us to help support the aims of the CPT project and further decarbonise the shipping industry.
"The cooperation with the consortium helps us by bringing together companies and universities with mutually complementary technology expertise on cleaner shipping. NAPA contributes to the consortium by providing insights on overall ship technical and operational performance globally."
The CPT consortium is formed from six research organisations and nine companies.
The project is estimated to cost around €15m. Business Finland has committed to providing €7.9m, while the remaining amount will be funded by the consortium members.