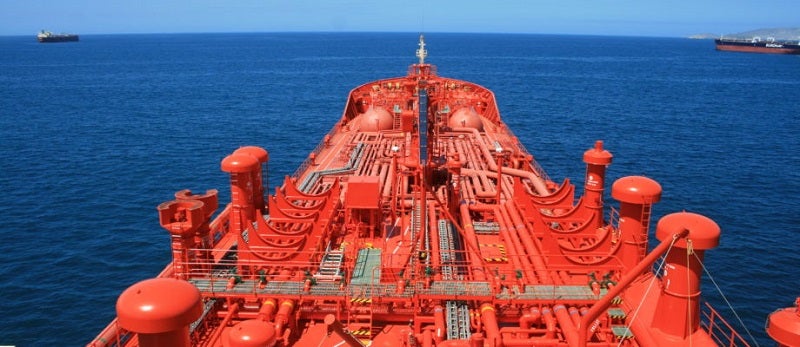 UK-based gas shipping company Navigator Holdings has concluded its previously announced merger with the Ultragas fleet and business activities.
In April, Navigator signed a non-binding letter of intent with Naviera Ultranav Limitada (Ultranav) for the merger.
This deal combines two liquefied petroleum gas (LPG) carrier specialists with a joint fleet of 56 ships.
Navigator issued almost 21.2 million new shares of its common stock to Ultranav at $16.82 apiece in consideration for the vessels.
It also assumed Ultragas' net debt of around $180m, as well as its net working capital.
On the basis of internal/external estimates of the fleet, the merged entity's aggregate net asset value comes to around $1.3bn.
This covers an appraised $260m valuation in connection with Navigator's 50% ownership of the export terminal joint venture at Morgan's Point, Texas.
Navigator executive board chairman David Butters said: "We are delighted to have completed this exceptional and shareholder accretive transaction at such rapid pace to create an unmatched LPG and petrochemical shipping company in terms of both scale and diversification.
"The Ultragas fleet will significantly strengthen our position in the handysize sector and provide our customers with greater flexibility in transporting smaller parcels in a cost-advantaged basis."
The deal is expected to be accretive in terms of anticipated revenue, earnings before interest, tax, depreciation and amortisation (EBITDA) and earnings before share (EPS) in comparison with Navigator's standalone budgets.
With a broker-assessed value of $529.5m, the Ultragas fleet features seven modern 22,000cbm semi-refrigerated vessels, five 12,000cbm ethylene ships and six 3,770-9,000cbm range gas carriers.
Ultranav board chairman Dag von Appen said: "We look forward to joining Navigator Gas, with its sound values and strong governance [that] fit well with our mission to be 'a partner you can trust' in all respects.
"We believe this new setup will provide a more competitive service to our customers by increasing flexibility, geographical coverage and access to a modern fleet of 56 vessels."