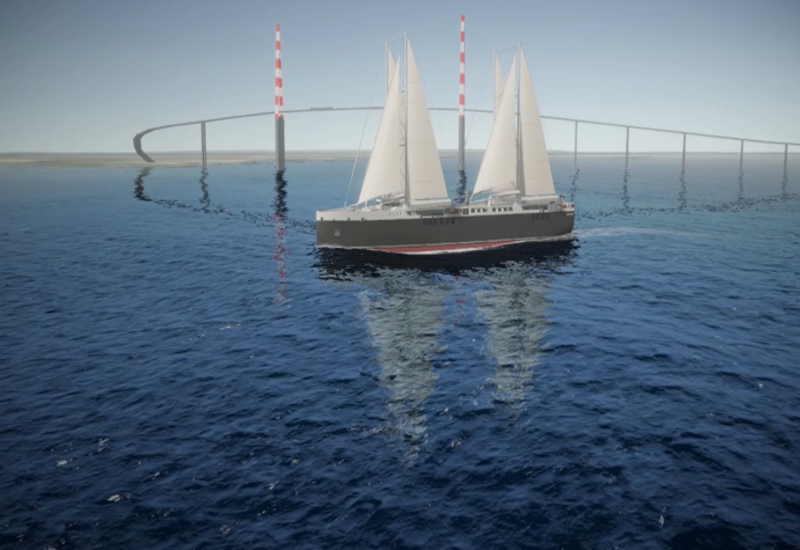 Neoline has selected Neopolia to construct its first two sail-powered roll-on roll-off (ro-ro) cargo vessels, having requested tenders from 15 shipyards last year.
Equipped with a 4,000kW diesel-electric propulsion system and batteries, the vessels built by the French firm will feature four foldable sails based on yacht technology.
The ro-ro sailing vessels are expected to save between 80% and 90% of fuel consumption and the associated carbon footprint.
Both vessels will be 136m-long, the first encompassing 4,200m² of sail area.
The construction of the first ship is likely to commence by the end of the year, with delivery scheduled for the end of 2021.
Once commissioned, the first ship will connect Western France with North America's eastern coastline, from French city Saint-Nazaire to the archipelago Saint-Pierre & Miquelon, which is just east of New Brunswick, Canada.
Neoline president Michel Pery said: "Neopolia has been a strong partner and a support since Neoline was created in 2015 and has accompanied us at every step.
"However, this decision follows an international call for tenders, at the end of which we objectively considered that the offer brought by Neopolia and its members is the best technically and economically.
"Their ability to listen to the shipowner's needs has enabled them to bring appropriate technical proposals, as well as an organisation able to respond to the constraints of an innovative project like Neoline."
The shipbuilding project is subject to financing, which is expected to come from Neopolia financial partners such as Arkea, CIC Ouest, Champollion Finance and Crédit Agricole, as well as Neoline's own investors.