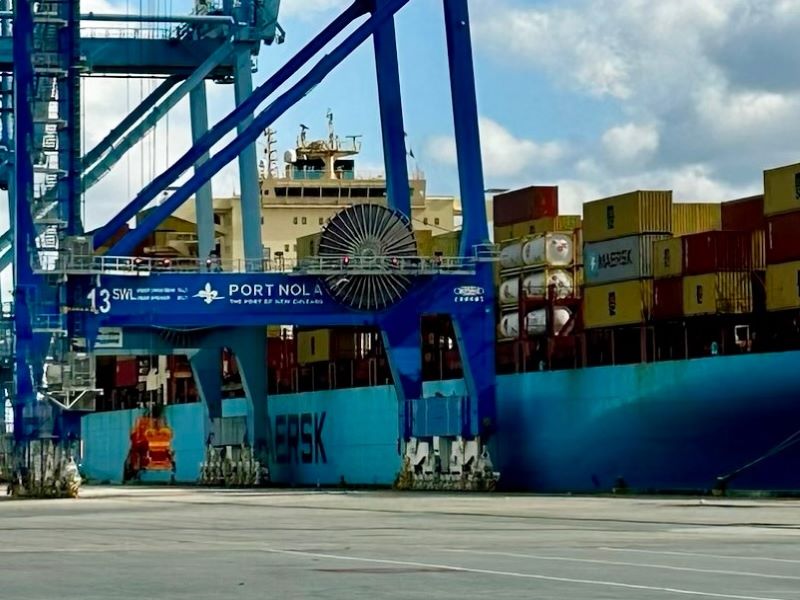 The US state of Louisiana and the Port of New Orleans (NOLA), in partnership with two other maritime entities, are set to construct a $1.8bn container facility on the Lower Mississippi River.
The new terminal will have $800m invested in it from New Jersey-based Ports America and Terminal Investment Limited (TIL), the terminal development and investment arm of Switzerland-based Mediterranean Shipping Company.
Port NOLA, state and federal funding sources will also support the construction of the terminal.
Named Louisiana International Terminal (LIT), the facility will be located in St Bernard Parish and accommodate vessels of all sizes.
Once fully constructed, the terminal will be able to handle two million twenty-foot equivalent units (TEUs) a year.
Upon completion of the project, the terminal will also be operated by the investment partnership.
At present, the project is in the design and permitting phase of the US Army Corps of Engineers' environmental review process.
Construction on the project is scheduled to start in 2025, with the first berth expected to begin operations in 2028.
Designed to significantly increase Louisiana's import and export capacity, the new terminal is anticipated to create more than 17,000 new jobs statewide by 2050, according to Port NOLA estimates.
In 2020, Port NOLA acquired 1,200 acres of land in Violet, St Bernard Parish, to accommodate the terminal, value-added services and warehousing facilities.
In a statement, Louisiana Governor John Bel Edwards said: "This public-private partnership with the Port of New Orleans, TiL and Ports America has the potential to become one of the most impactful economic development projects in our state's history.
"It leverages the economic power of our greatest natural resource – the Mississippi River – and enhances Louisiana's ability to attract new investment from companies competing in the global marketplace."