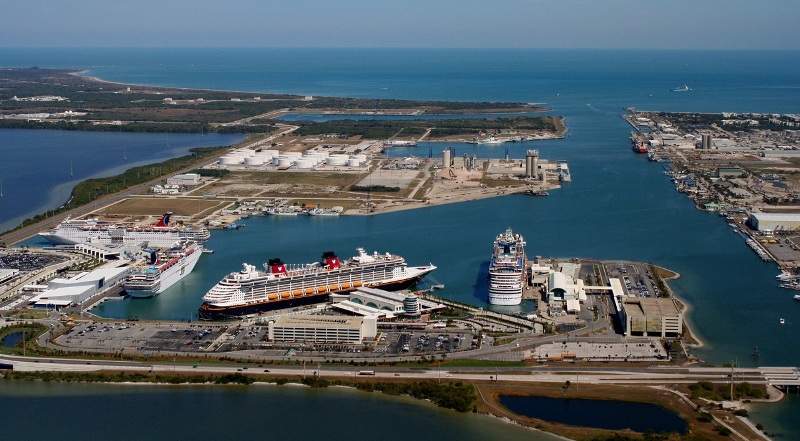 US-based Canaveral Port Authority has selected CH2M to design a new terminal berth to assist its cruise business, which currently represents 80% of the port's total revenue.
When completed, the proposed terminal will join Port Canaveral's existing Cruise Terminal One facility to handle ships with more than 5,400 passenger capacities.
The 1,400ft long terminal is also expected to help the port to realise its 'Tomorrow's Port Canaveral' vision and to increase its demand as a popular vacation destination.
CH2M project manager Gary Ledford said: "With experience on both waterside and landside design of cruise terminals at Port Canaveral, we dive deeper than most when it comes to understanding the relationship between a wharf and terminal.
"Our multi-faceted design knowledge will aid the port authority in ensuring that the wharf and the new terminal function seamlessly together so incoming ships can turn around efficiently and continue their journeys."
The planned terminal, the port's overall modernisation and improvement plans are anticipated to support around 4,000 permanent jobs.
As part of the modernisation and improvement plans, Port Canaveral seeks to widen and deepen its channel, as well as develop new cargo piers.
In addition, CH2M will also provide permit support, dredging, bidding support and construction support to the port under a waterside engineering design and permitting services contract.
Under the contract, the port authority will receive assistance from CH2M in securing permits from various state and local agencies including the US Army Corps of Engineers, the US Coast Guard and Florida Fish and Wildlife Conversation Commission.
---
Image: A ship berthing terminal at a port. Photo: courtesy of CH2M HILL.