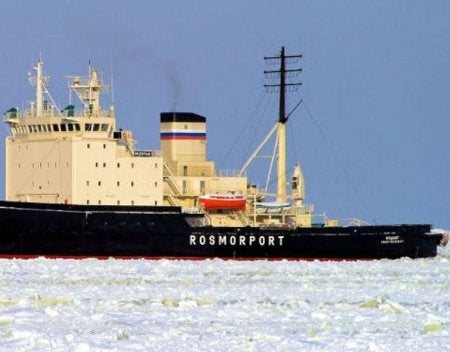 The European Bank for Reconstruction and Development (EBRD) has approved a loan worth $155m to Russia-based Rosmorport (FSUE Rosmorport) for modernisation of its fleet of vessels.
The credit will be used for procurement of oil-boom-laying workboats, skimmers, vessels for collection of shipboard wastes, dredgers and other equipment.
The loan will help the company develop an environmental programme to acquire bilge-water and oil-spillage-collecting vessels, mark boats, seafloor maintenance / dredging vessels and other port-related equipment.
Rosmorport's operational performance and environmental services are expected to improve with the implementation of the project, which is associated with limited adverse environmental and social impacts, which are addressed through environment mitigation measures.
The loan will help Rosmorport to improve and centralise the management of environmental protection services at the ports, which will provide new environmental risk mitigation and management to the benefit of all port and terminal operators and shipping companies.
The seabed maintenance vessels will help maintain and improve navigation safety in the ports.
Environmental and social due diligence (ESDD) for the project undertaken earlier by independent consultants included a review of the firm's existing environmental and social (E&S) management systems, E&S audit of some of the existing facilities and operations of the company as well as an environmental and social analysis of the project.
The company has also developed an environmental and social action plan (ESAP) to mitigate the identified E&S issues and impacts, and to bring the project into compliance with the EBRD norm.
Completion of the project will encourage private operators / stevedoring companies in the ports to adopt best practices with respect to environmental standards.
The Russian Ministry of Transport will work with Rosmorport to set up a working group with EBRD as a participant, which would focus on improvement of concession policy in the port sector.
The working group is expected to start functioning in early 2012.
Rosmorpor last month had signed an agreement with Cargotec that will improve its possibilities for high-level dialogue about Russian marine transport infrastructure development and enables involvement in the information flow for regulation in Eurasian ports.
The company said that the strategy of seaport infrastructure development in Russia until 2030 aimed to double the port capacity within the next ten years.