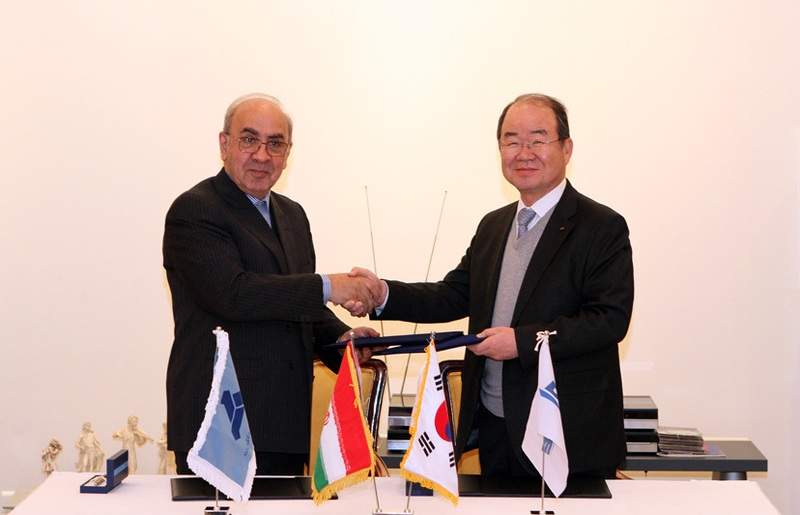 South Korean shipbuilding company Daewoo Shipbuilding and Marian Engineering (DSME) has signed an agreement with Iran's Industrial Development and Renovation Organisation (IDRO) to boost the shipbuilding industry in the Middle East country.
Having signed a Head of Agreement (HoA) on mutual cooperation, the two establishments will form a joint venture (JV) company.
Under the terms of the deal, the company will be responsible for constructing an Iranian shipyard in collaboration with DSME Okpo Shipyard.
"The company will send nearly 300 of its office employees on a month-long unpaid leave this month in an effort to reduce costs."
The new JV company will carry out the engineering works, as well as develop the different types of ships required and demanded by Iran.
For the fleet expansion of shipping companies across Iran, IDRO has selected DSME to develop and deliver the ships on time, based on the shipbuilding company's advanced technologies and experiences.
The government of the Middle East country has agreed to strongly support the project in a bid to help the business cooperation succeed.
The Iranian Government has also requested the Government of South Korea and DSME to support on a wide range of sectors, which include financing and supplying of material package.
Since 1983, DSME has successfully delivered 38 vessels worth $1.65bn to Iranian shipping companies.
However, DSME has suffered a net loss of KRW1.19 trillion ($980m) in the first half of 2016, with its debt ratio exceeding 7,000%.
In efforts to reduce costs, the company will send nearly 300 of its office employees on a month-long unpaid leave this month, reported Yonhap News Agency.
These employees will be the first of DSME's 4,700 desk-job workers who will take unpaid leave in turns from this month in a bid to keep the shipyard operational.
---
Image: DSME signs HoA with IDRO. Photo: courtesy of DSME.