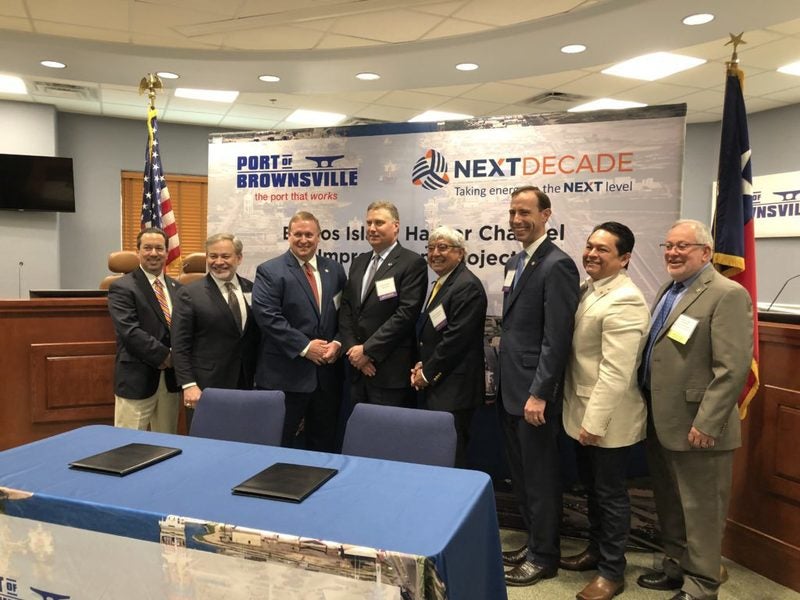 LNG development firm NextDecade has signed an agreement with the Brownsville Navigation District to finance the deepening of the Brownsville Ship Channel in Texas, US.
The venture is officially known as the Brazos Island Harbor (BIH) Improvement Project and is expected to receive a $300m investment.
According to the contract, NextDecade will pay 100% of the costs to deepen the channel from the Gulf of Mexico to the site of its Rio Grande LNG project, which is nearly half the length of the BIH project.
The channel will be deepened from 42ft to 52ft to accommodate larger vessels. It will also enable the company to establish a new LNG export terminal at the Port of Brownsville.
"It is probably the most important project for the future sustainability of the port going forward."
Additionally, NextDecade agreed to widen the bend near the entrance of the channel.
NextDecade policy and corporate affairs vice-president Dean Ellis said that the company is comfortable committing to the BIH project as it would help build Rio Grande LNG and the associated Rio Bravo Pipeline, which will bring natural gas from the Permian Basin to the port.
According to an estimate by the US Army Corps of Engineers, the project is likely to cost $350m.
Port of Brownsville director and CEO Eduardo Campirano said NextDecade's commitment would help in securing more funding for the entire project.
Campirano said: "It is probably the most important project for the future sustainability of the port going forward. It's very significant not only for the port but really for the region as a whole."
In 2007, BND allowed port staff to develop a strategy for executing the BIH project. Subsequently, the USACE completed a feasibility study in 2014 that recommended deepening the channel to 52ft.
In 2016, US Congress granted its permission to the project, making it eligible to receive federal funding.
The BIH deepening project is likely to generate 6,000 jobs during construction and approximately 5,000 permanent jobs, most located in Cameron County.