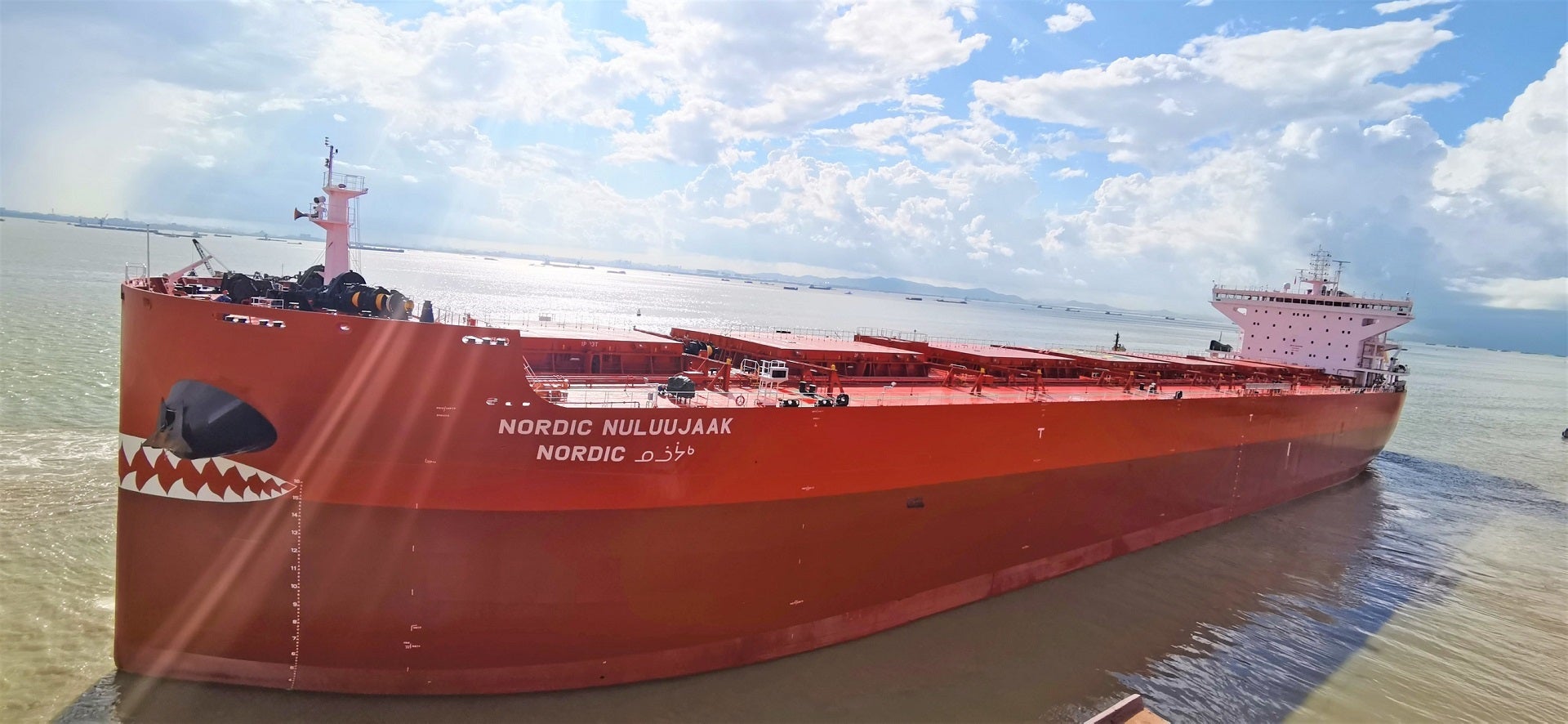 Pangaea Logistics Solutions subsidiary Nordic Bulk Carriers has received the first Ice Class 1A Post Panamax dry bulk vessel, named M/V Nordic Nuluujaak.
Nordic Nuluujaak is the first vessel to be delivered in a series of four vessels that are being constructed for Pangaea at China's Guangzhou International (GSI) Shipyard.
The outstanding three vessels are expected to be supplied in the next few months.
With a deadweight tonnage (dwt) of 95,758, Nordic Nuluujaak is named for the Baffinland Iron Mines' location on Baffin Island in the Canadian Arctic.
Pangaea stated that the vessel has a high cargo lift, along with a fuel-efficient design.
Pangaea CEO Ed Coll said: "The combination of partners that came together to construct these high specification vessels, designed to trade safely and efficiently in challenging Arctic conditions, is truly remarkable.
"Our long-time customer, Baffinland Iron Mines, expressed a need for special tonnage to carry the highest grade iron ore to market, and their cargo commitment sparked our newbuilding contract with GSI Shipyard, supported by Shanghai Merchant Ship Design and Research Institute (SDARI), that designed and built an excellent ship."
This project was financed by CSSC Shipping while Hudson Structured Capital Management aided with the completion of the ownership structure.
The ownership structure enabled Pangaea to expand its original ship contract from a pair to four vessels.
With the citation of DNV 'CLEAN', the vessel has been constructed in line with the requirements of the International Convention for the Prevention of Pollution from Ships (MARPOL).
To control nitric oxide emissions, the engine room features TIER III NOx reducing technology.
In addition, the vessel has been coated with modern paints which enhance fuel efficiency and reduce environmental impact by minimising underwater friction.
Pangaea stated that the four vessels will continue to follow environmental regulations, including those introduced in the future.
Coll added: "These vessels expand our ice class fleet to 12 modern ships between 60,000dwt and 95,000dwt. They will work hard to serve our customer requirements, and we will operate them in a manner that fully respects the special areas in which they will trade."