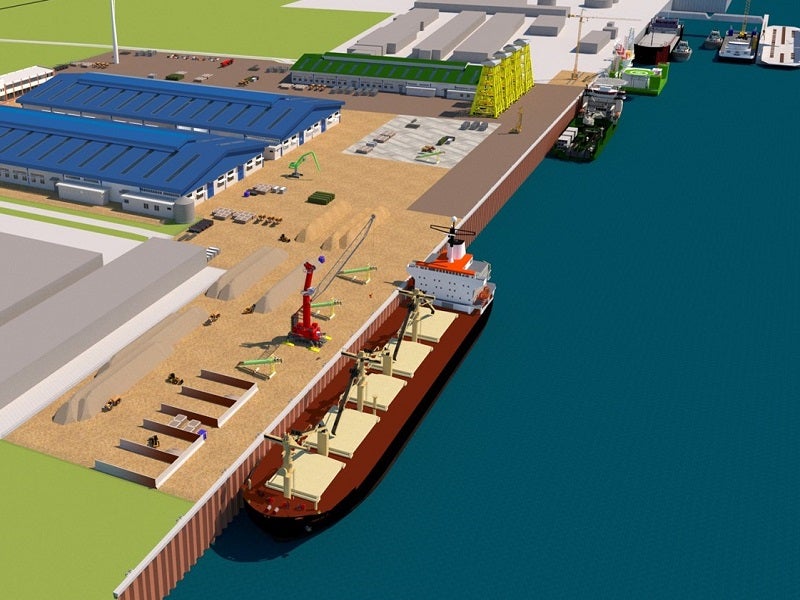 North Sea Port in the Netherlands is set to construct a new 800m-long quay at Quarleshaven in East Vlissingen, allowing transhipment company Bulk Terminal Zeeland to grow its operations.
The quay area of Shipyard Reimerswaal will also be extended under the project.
A consortium comprising Werkendam hydraulic engineers Hakkers and De Klerk will commence the construction of the new 800m quay next month.
The new quay at Bulk Terminal Zeeland in the Sloe region, which will be completed by the end of 2024, will replace the old quay that is being demolished.
Once completed, the quay on the south side of Quarleshaven will span 1,200m.
For setting up a new port infrastructure, North Sea Port is making an investment of $45.82m (€40m).
Under this project, Bulk Terminal Zeeland's quay will be expanded from 250m to 440m.
The additional space will help in the transhipment of dry bulk goods, including wood pellets, gypsum, raw materials for the steel industry and organic agricultural products.
Furthermore, the new quay will provide an extra 10ha of land for allocation to Bulk Terminal Zeeland.
Different kinds of seagoing ships will be able to moor at the new quay, which will be linked with Shipyard Reimerswaal's terminal.
After completion, Shipyard Reimerswaal's terminal will eventually have an additional 40m of quayside, with a combined total of 425m of quayside.
North Sea Port CEO Daan Schalck said: "Part of the quay will be made accessible and prepared for potential customers who want to establish operations at Quarleskade. This represents an efficient use of our port infrastructure."
Recently, Port of Rotterdam Authority and BigMile teamed up to develop a digital platform for detecting transport-related emissions at the port.