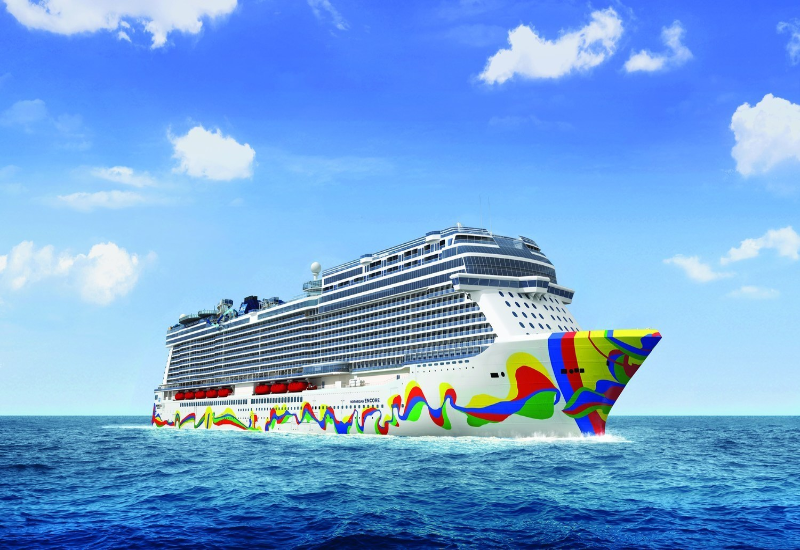 Norwegian Cruise Line has announced that single-use plastic bottles will be banned across its fleet of cruise ships.
The change will come into force in 1 January 2020.
To achieve its goal and replace all single-use plastic bottles the cruise firm has partnered with JUST Goods .
The collaboration will enable the Norwegian Cruise Line to eliminate more than six million single-use plastic bottles annually.
Initially, the ban will be enforced at Norwegian Cruise Line newest ship Norwegian Encore that is scheduled to be delivered in Miami in November.
Last year, the Norwegian shipping firm eliminated single-use plastic straws across its fleet of 16 ships and in private destinations.
These initiatives are part of the company's Sail & Sustain Environmental Program that aims to reduce waste that enters landfills, cut CO₂ emissions and invest in emerging technology.
Norwegian Cruise Line president and CEO Andy Stuart said: "We are a leading company – one that is in the business of creating memorable experiences for our guests.
"It is imperative that we take meaningful steps to preserve our oceans and the destinations we visit.
"Partnering with JUST is one of my proudest moments, as the head of our pioneering brand.
"This latest effort, the elimination of single-use plastic bottles across our fleet, is just the latest environmentally responsible action we are taking to reduce our footprint and encourage others to protect our natural resources."
To pack spring water JUST uses plant-based carton that can be refilled and recycled and is made of 82% renewable materials.
JUST Goods CEO Ira Laufer said: "It's critical that businesses take a leading role in efforts to lighten the impact we have on our planet.
"We created JUST to do just that – to be a better option in a category that has created a lot of the damage and continues to do so.  The JUST team couldn't be happier to now share this goal with our partner Norwegian Cruise Line."
Norwegian Cruise Line is the third-largest cruise line in the world by passenger numbers.