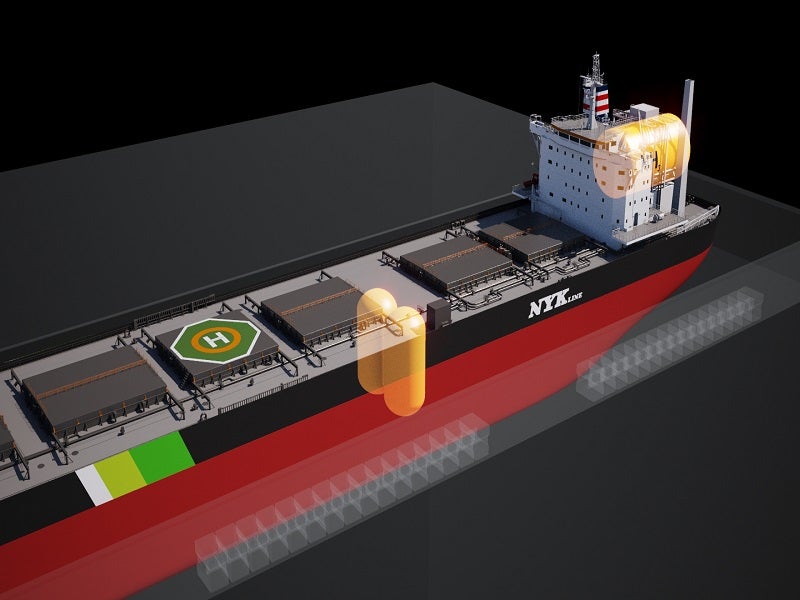 Nippon Yusen Kabushiki Kaisha (NYK) Line, along with Elomatic and MTI, has concluded the development of a concept design for an ammonia-fuel ready liquefied natural gas (LNG)-fuelled vessel (ARLFV).
This new vessel will support the transition to future marine fuels.
The project commenced last September when NYK Group and Elomatic began the development of the concept design for an ARLFV that could be transformed an LNG-driven ship into an ammonia-powered vessel.
The concept design also included the specifications of the vessel from an operational aspect, such as load capacity, voyage distance, ship speed and fuel capacity.
As part of Phase 1, which lasted from September 2021 to this February, the firms developed an ARLFV that could operate as a pure car carrier as well as a post-panamax bulker.
The partners assessed issues that are not yet technically viable.
Other discussed issues included the material of the tank to be loaded, the device that would provide ammonia to the main engine, placement of additional tanks for ammonia, hull structure and compliance with rules for safe ammonia fuel usage.
Phase 1.5 will last until June and involve the partners designing parallel concepts for a capesize bulk carrier and very large crude oil carrier.
During Phase 2, which will continue until the end of the year, the firms will move forward with the design of the ARLFV with a shipyard and maritime manufacturers.
After completion of the actual ship design, they will pitch it to customers and business partners.
In a statement, NYK said: "We plan to offer customers ARLFV contracts in 2023 and aim to complete building the first ARLFVs in 2025."
Last month, NYK Line teamed up with PowerX, which develops new businesses using large-capacity batteries and power-transmission technologies.