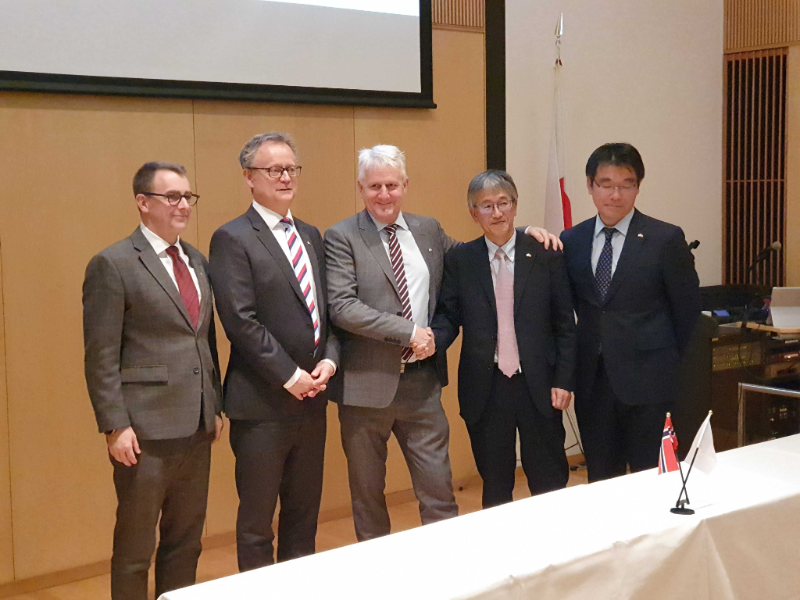 Japanese shipping firm NYK and Norwegian maritime technology firm Dualog have signed a research and development agreement to develop new solutions for improved ship management.
Known as Cepa Shield, the project will be financially supported by Innovation Norway, a state-owned company and a national development bank.
According to the agreement, the partners will develop digitised products and services, which will be initially tested on 50 ships.
After completion of the trial, the solution will be deployed across NYK's fleet of 250 vessels.
Dualog CEO Morten Lind-Olsen said that a number of features had already started to be delivered, however other elements including tools to streamline the larger-scale distribution of software via automated systems for downloading and upgrading were in the pipeline.
Lind-Olsen added: "What we will be achieving is controlling communication at a new level, regarding protocols and security, but also in the way we will integrate different communications equipment onboard ship. We will also look at the way we want to dynamically control the bandwidth so we can undertake traffic shaping between different services."
The latest pact follows an agreement the companies signed in 2017 to work on the Internet of Things (IoT), automation, and Big Data analysis.
Under the 'Cepa Shield' project, the research and development teams from Dualog and NYK Group company MTI will work together to ensure the improved exchange of data between ship-to-shore, both internal and with third-party managers and solutions suppliers.
The project will also create improved services that will become part of Dualog's portfolio.
Dualog said that numerous tools will be deployed to effectively collect user feedback immediately about the issues they are facing.
Outcomes of the work on the 50-ship test-bed will be shared with the developers within Dualog and MTI for evaluation and further development.
The project's development work is likely to conclude by the end of 2021.