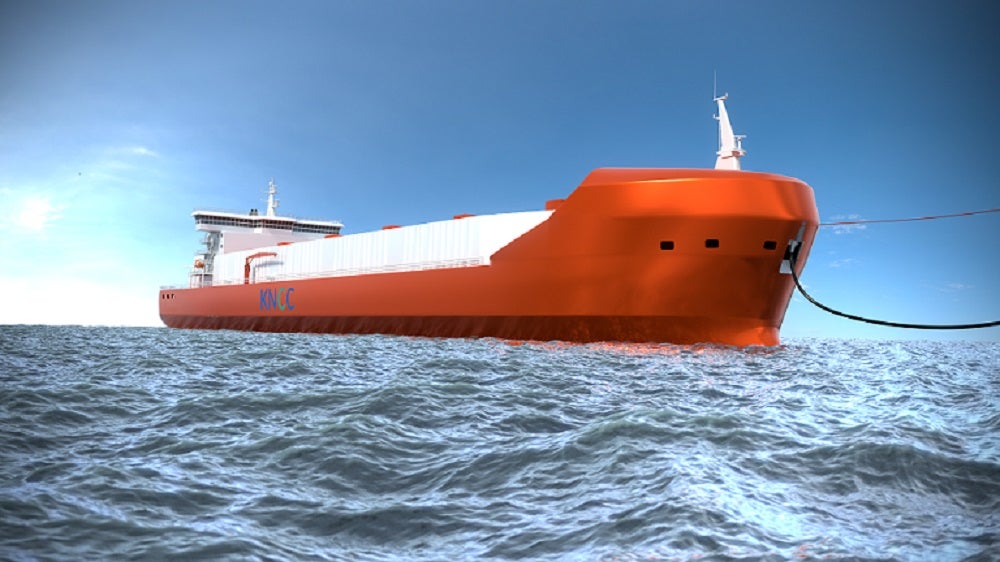 Japanese shipping major NYK and Norway's Knutsen Group have formed a new joint venture (JV) to develop a global liquefied carbon dioxide (CO₂) marine transportation and storage business.
NYK and Knutsen Group will each own a 50% stake in the new JV.
Dubbed Knutsen NYK Carbon Carriers AS (KNCC), the new company will use Knutsen's PCO₂ technology, which enables liquefied CO₂ to be transported at ambient temperatures.
The companies will also construct as well as operate low and mid pressure vessels utilising other technologies.
The KNCC board will be chaired by NYK Group Europe president and CEO Svein Steimler, while Knutsen Group owner and president Trygve Seglem will serve as the vice-chair.
Steimler said: "Establishing KNCC enables NYK to offer marine transportation of liquefied CO₂, which is an important milestone for reaching the targets set out in the Paris Agreement and in line with NYK's strategy and green business plan".
According to NYK, liquefied CO₂ loading and offloading onshore and offshore will take place through the company's Knutsen NYK Offshore Tankers (KNOT).
NYK noted that the JV will be crucial for participation in the carbon capture, utilisation and storage (CCUS) value chain.
Seglem commented: "We are pleased to have developed a solution that is key to reach the ambitious climate goals. Combining the PCO₂ technology with our first-class competence and experience within offshore operations enables us to offer a safe and regular marine transportation of liquefied CO₂ to existing and new customers".
Last November, NYK partnered with Mitsubishi Shipbuilding to develop a large-scale liquefied CO₂ carrier.