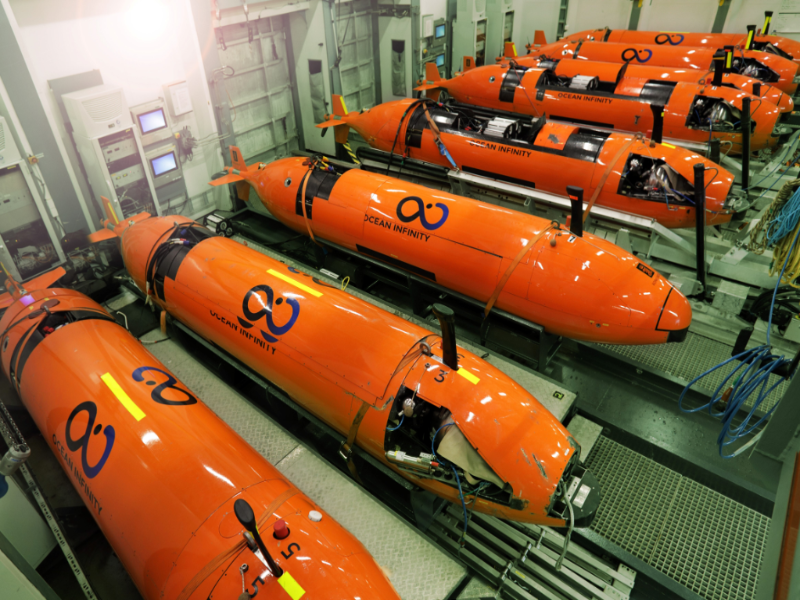 American data and subsea technology firm Ocean Infinity has tested a new battery technology for autonomous underwater vehicles (AUVs).
The company conducted the tests in collaboration with marine technology firm Kraken Robotics after 18 months of research, development and trials.
The testing of the new 6000m pressure-tolerant batteries aims to enable the HUGIN AUVs to conduct underwater missions over a period of more than four days without charging the battery.
Ocean Infinity chief technical officer Josh Broussard said: "This week's test results mark a milestone achievement. Our new, groundbreaking battery technology has effectively doubled the vehicles' endurance and capacity to collect data in a single deployment.
"We now have the capability to conduct AUV missions of over four days duration without the need for a battery recharge or change out.
"By deploying this technology, we are able to reduce launch and recovery operations by 50% and, in turn, provide a safer, more efficient and more weather-tolerant operation to our clients."
Along with Ocean Infinity's multi-AUV operation, the technology is expected to expand the survey range to approximately 700km per AUV.
Kraken engineering senior vice-president David Shea said: "Our objective was to deliver a drop-in solution for the OI HUGIN AUVs, and we achieved our objectives to enable over 100 hours operational endurance in a single charge.
"Combining Kraken's pressure-tolerant encapsulation technology with OI's operational experience and technical team, we collaborated to achieve a robust battery solution that can work across their whole fleet of AUVs."
In April, Ocean Infinity completed a subsea search and inspection on the wreck of the MV Grande America, as part of the agreement with marine services company Ardent.
Based in Canada, Kraken Robotics offers pressure-tolerant batteries, underwater robotic systems, software-centric sensors and data analytics as a service.