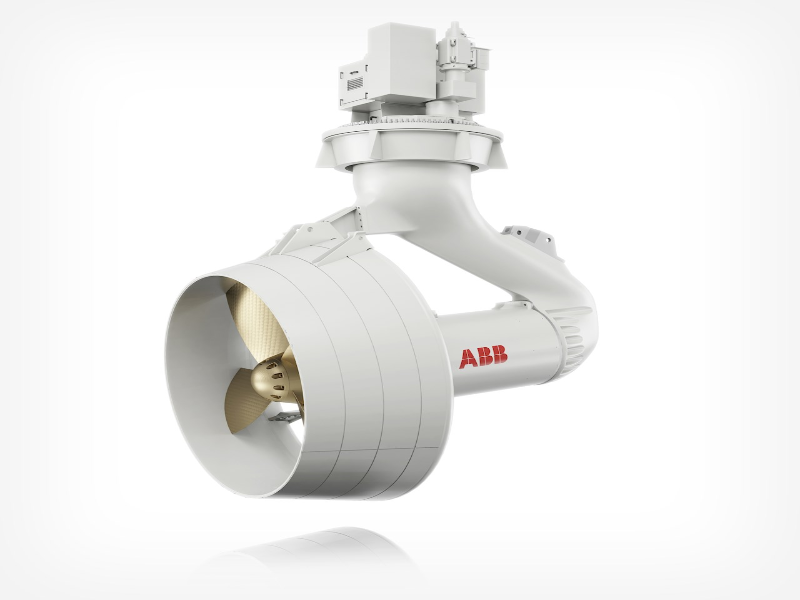 German bulk carrier operator Oldendorff Carriers has placed an order with technology firm ABB to supply two new-build dry bulk carriers with Azipod electric propulsion system for the first time.
Each of the self-unloading dry cargo transhipment vessels with 21,500dwt capacity will be fitted with two 1.9MW Azipod electric propulsion units.
The contract also involves the delivery of electric, digital and connected solutions, including main diesel-electric power plant, generators, switchboards, bow thruster motors, transformers, and the power management system for propulsion and cargo handling.
Oldendorff Carriers newbuilding manager Jan Henneberg said: "The choice of Azipod electric propulsion system has reduced the investment costs dramatically, as the vessels are already equipped with high-power generation required for self-unloading / loading cargo handling.
"These shuttle vessels must perform reliably over an extended period at maximum efficiency, and need to be especially manoeuvrable in shallow waters."
ABB said that the Azipod propulsion system allows the electric drive motor to rotate 360° in a submerged pod outside the ship hull. As a result, it boosts manoeuvrability and operational effectiveness while optimising cargo space on board.
ABB Marine & Ports managing director Juha Koskela said: "This is a significant breakthrough for Azipod propulsion, reaching a ship type that some suggested would always remain closed to podded propulsion.
"We are especially pleased to add Oldendorff Carriers as an Azipod propulsion reference, considering its reputation for building and operating high-quality, reliable and environmentally friendly ships."
Designed by Shanghai-based CS Marine, the self-loading ships will be constructed at Chengxi Shipyard in China.
Scheduled to become operational in 2021, the vessels will be able to unload cargo using a built-in conveyor system and without any help from shoreside equipment or personnel.
Oldendorff Carriers will use the ships to transfer cargo offshore from oceangoing vessels before delivery to the final destination.
Oldendorff Carriers manages a fleet of almost 700 ships.
Last month, German shipping firm CPO Containerschiffreederei (CCPO) announced that it deployed ABB Ability Tekomar XPERT digital solution on its fleet of 55 container ships.