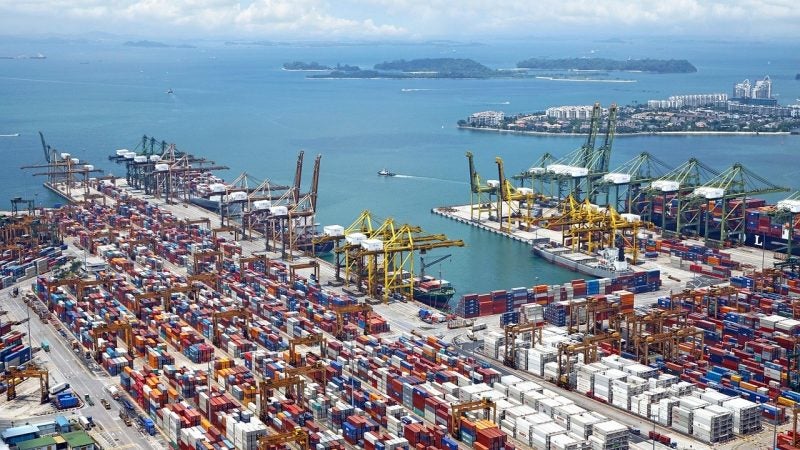 Indonesia's Patimban Port in Subang, West Java, Indonesia, will commence partial operations in November.
Transportation Minister Budi Karya Sumadi said that the first development phase of the port will be completed by October regardless of previous delays.
In July 2018, the Government of Indonesia planned to start the construction of Patimban Port with an investment of IDR43.2tn ($3bn).
The Patimban Port is located approximately 70km from the Karawang industrial estate in West Java, which is expected to improve the logistics in the industrial area.
West Java Governor Ridwan Kamil recently said: "We hope everyone is working hard so that Patimban seaport can start operations in November."
"There are still lots of things that need to be finalised, such as [the construction of] an access ramp, the shipping route and the appointment of a port operator, among other things. Hopefully, we can finish everything on time."
The seaport is one of the national strategic projects of the Indonesian Government and has received official development assistance (ODA) loan worth $968.5m from Japan for the first development phase.
In 2016, Japan planned to pursue a deal to invest $2.49bn into the new deep-sea port project in Patimban via the Transportation Ministry of Indonesia.
The Patimban Port is also expected to reduce heavy traffic at Tanjung Priok Port in North Jakarta, Indonesia.
It will also support the future Rebana Special Economic Zones (SEZ) in Cirebon and Kertajati, as well as the Kertajati International Airport.
Following the completion of the first phase, the port will be able to handle 3.75 million twenty-foot equivalent unit (TEU) of containers.
Once the second and final phases are completed, the port's capacity will increase to 5.5 million TEUs and 7.5 million TEUs respectively.