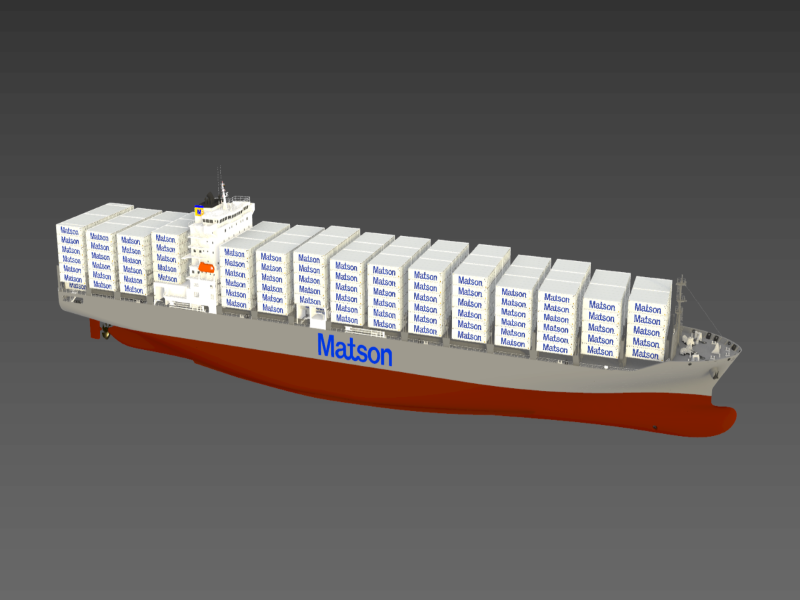 US-based Philly Shipyard has received a contract worth around $1bn from Matson Navigation for the construction of three Aloha Class liquefied natural gas (LNG)-fuelled containerships.
Matson already received two Aloha Class containerships in 2018 and 2019, respectively.
The new vessels will feature dual-fuel engines that can run on either conventional marine fuels or LNG.
Fuel-efficient hull design and environmentally safe double hull fuel tanks, as well as freshwater ballast systems, will be other 'green ship technology' features of the new vessels.
Claimed to be the largest containerships in the US, the 854ft Aloha Class vessels can travel at speeds of more than 23 knots.
The first vessel is anticipated to be delivered in the fourth quarter of 2026, with the other vessels following in 2027.
The three new Aloha Class ships will replace the vessels that are currently used for Matson's China-Long Beach Express (CLX) service. The existing vessels will, in turn, replace three older vessels that are presently used in the company's Alaska service.
Previously, Matson received four containerships from Philly Shipyard between 2003 and 2006.
Philly Shipyard president and CEO Steinar Nerbovik said: "We are both honoured and filled with immense pride that Matson has once again chosen Philly Shipyard to build its vessels.
"We have a proven track record of building high-quality containerships and are greatly looking forward to this renewed partnership."
The present order further extends Philly Shipyard's current order backlog, which already includes five national security multi-mission vessels (NSMVs) for Tote Services and one subsea rock installation vessel (SRIV) for Great Lakes Dredge & Dock.