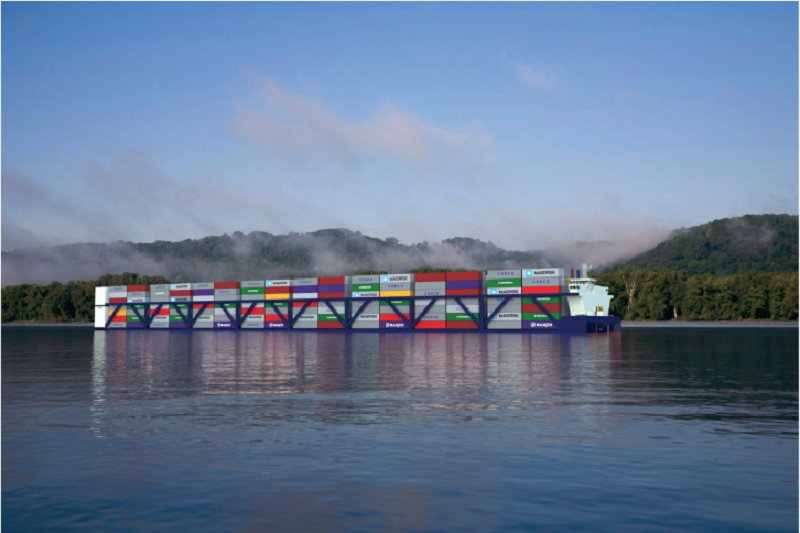 Plaquemines Port Harbor & Terminal District (PPHTD) in Louisiana, US, has signed a letter of intent (LOI) for the construction of a multi-modal container terminal.
It marks the start of a six-month 'due diligence' period, during which the potential parties will carry out different studies before making a final investment decision.
The container terminal will be environmentally friendly and receive power from a mix of liquefied natural gas (LNG) and electricity.
The terminal will be spread over 1,000 acres and 8,200ft of Mississippi River frontage.
The first phase of construction is scheduled to take approximately two years and will deliver the capability to accommodate 22,000 twenty-foot equivalent unit (TEU)-class vessels. It can also be expanded for more capacity in the future based on requirements.
When the terminal begins operations, US Midwest shippers will be able to containerise and export different agricultural products, refrigerated cargo and chemical resins.
American Patriot Holdings (APH) was one of the parties who signed the LOI and will provide the terminal with its 2,375TEU liner vessel.
The vessel will offer Mississippi River transport up to Saint Louis with upriver speeds of 13mph.
Plaquemines Port executive director Sandy Sanders said: "This will be the Gateway Port on the Gulf Coast capable of taking full advantage of the distribution network on the Mississippi and tributary rivers while reducing road congestion in the region and accommodating LNG-powered vessels to enhance environmental sustainability."
Plaquemines Port vice-chairman Trudy Newberry added: "We are extremely pleased and supportive that the port has attracted several world-class partners to fully explore the development of a modern and efficient terminal in Plaquemines."
The parties who signed the LOI expect the new facility to address the future demands of global shippers.
The development and operations of the new container terminal on the Gulf Coast are expected to decrease congestion and boost reliability.
Additionally, the proposed new LNG terminal near the facility will permit the entry of large LNG-powered containerships in the country.
In 2017, PPHTD signed an exclusivity agreement with APH to jointly develop a new intermodal container port on the lower Mississippi River.