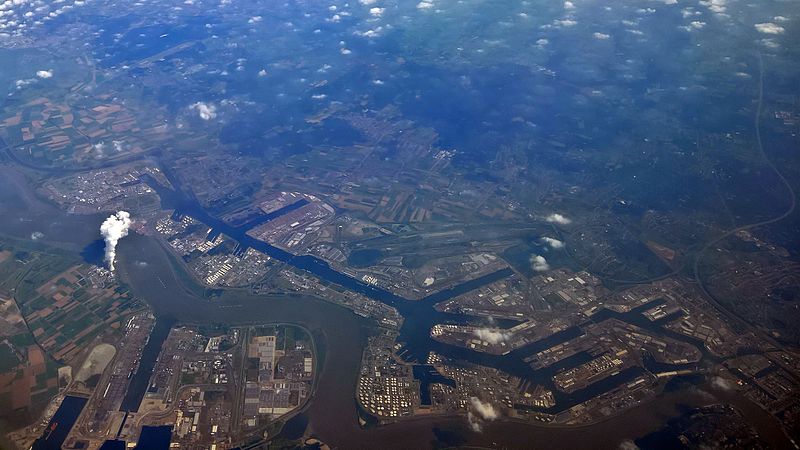 Belgium's Port of Antwerp has announced that it is a part of a consortium exploring the sustainable production of methanol at the port.
ENGIE, Fluxys, Indaver, INOVYN, Oiltanking, and Flemish Government's investment company PMV are other members of the consortium.
The demonstration plant will be built at the INOVYN site in Antwerp from 2022. The project aims to produce 8000t of sustainable methanol each year.
Methanol is a necessary multi-purpose raw material for the chemical industry and has use for  the wider industry.
Fossil raw materials are used to produce methanol and the 'power-to-methanol' project aims to produce sustainably produced methanol to replace such methanol.
Captured CO2 and sustainably generated hydrogen will be used to produce sustainable methanol. Carbon Capture and Utilisation (CCU) will be used where CO2 is partially recovered following which it is combined with hydrogen.
The development of sustainable methanol in the future could produce higher volumes that can be used as a sustainable fuel for water and road transport.
Port alderman Annick De Ridder declared: "Our future prosperity will be sustainable, or there will be no prosperity. Innovation is key to tackling climate change. In Flanders we have a tradition of innovative entrepreneurship and as Port of Antwerp we play a pioneering role in serving as a testbed for technological and sustainable innovation.
"We combine this innovation with our strengths as a multi-industry port platform to promote promising applications such as CCU and hydrogen. In the meantime it gives a strong signal that Port of Antwerp is keeping to its transition agenda and working hard towards it, even during the Covid-19 crisis."
In January, Port of Antwerp awarded a contract to Cryostar and KC LNG to build a liquefied natural gas (LNG) ship bunkering and truck fueling facility.