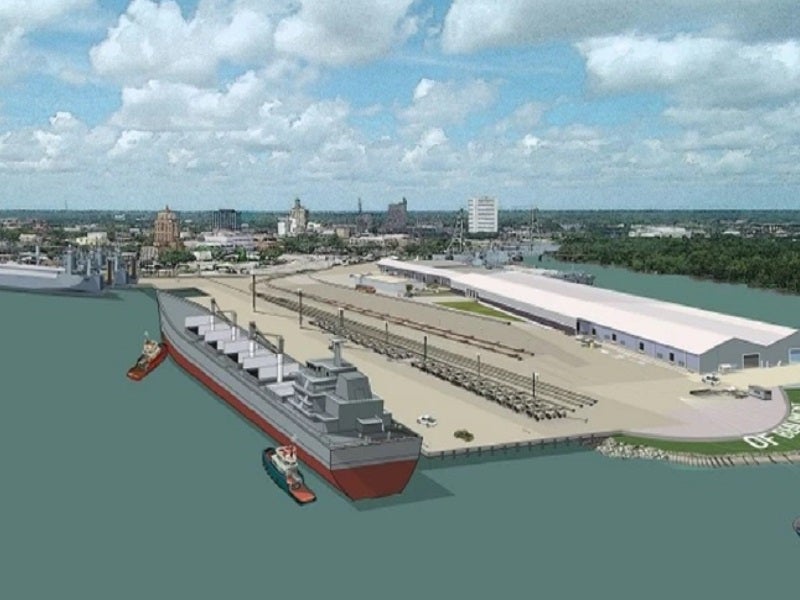 The board of commissioners of Port of Beaumont in Texas, US, has received approval for a $57.3m construction bid for Phase II of the Main Street Terminal 1 project.
This phase will focus on expanding the port's general cargo handling capacity by more than 15%.
McCarthy Building Companies will be responsible for carrying out the Phase II works, which will cover the construction of a new general cargo dock and demolition of a failed dock structure.
Work on the Main Street Terminal 1 project is slated to be finished by June 2024.
The project has been supported by 2017 General Obligation Bonds, a 2019 US DOT BUILD grant and Port revenues.
Beaumont Port director Chris Fisher said: "With more than ten years invested in engineering the project, optimising the design, securing grants and gaining final approvals, it's incredibly rewarding to see it move forward. With the additional capacity, we will be able to more fully serve existing customers and welcome new customers."
The project aims to deliver more 'sustainable and resilient' infrastructure.
For prolonged design life and resiliency, concrete piles will be used to create a corrosion-resistant foundation.
Instead of traditional welded steel wire mesh, a final concrete topping slab will be built utilising synthetic concrete reinforcing fibres.
This will decelerate deterioration, as the reinforcing material will offer a corrosion-proof surface.
The dock will also include a new fender system, which will include an energy-absorbing component for minimising loads.
It will be 1,200ft-long and 130ft-wide, with a 152ft-wide middle section.
Concrete piles, cast-in-place concrete caps and beams, pre-cast concrete deck panels, and a concrete topping slab will be used in the construction of the dock.
McCarthy will deploy all concrete and pile installation, along with utility installation.
This project is said to be the largest of the 20 projects on the Port's 2022 Capital Improvement Programme.