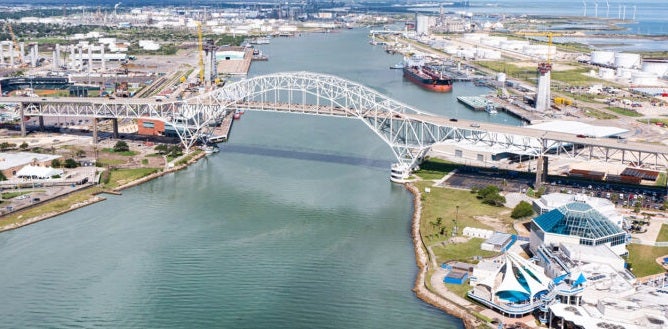 The Port of Corpus Christi in the US has secured $157.3m in federal funding to complete the final phase of its ship Channel Improvement Project (CIP).  
Part of the US Army Corps of Engineers (USACE) coastal navigation construction funds, the investment marks the biggest single-year federal budgetary grant for the project in comparison with previous years' allocations.
The latest funding helps the port to begin the Phase 4 of Cip next year.
Once completed, the CIP will expand the depth of the ship channel from -47ft mean lower low water (MLLW) to -54ft MLLW. The project will also widen the port's channel to 530ft.
As part of the project, 400ft of new barge shelves will also be built for facilitating two-way traffic movement.
First phase of the four-phased project has been completed, with second and third stages currently under construction.
US-based dredging firms Callan Marine and Great Lakes Dredge & Dock are carrying out dredging activities for the second and third phases, respectively.
In September last year, Great Lakes Dredge and Dock Company received a $139m construction contract from the USACE for developing the third phase of the CIP.
The entire project is expected to be completed by 2024.
Port of Corpus Christi CEO Sean Strawbridge said: "The Corpus Christi Ship Channel Improvement Project, over 30 years in the making, will significantly increase the ability of our customers and port stakeholders to move greater volumes safely and efficiently.
"Whether supplying critical energy commodities like Texas-produced crude oil or liquefied natural gas to our European allies affected by the Russia-Ukraine conflict, moving military cargo in support of the American Warfighter at home or abroad, or preparing for the next generation of clean energy solutions, the Port of Corpus Christi and its customers play a strategic and humanitarian role in meeting these needs both domestically and globally."