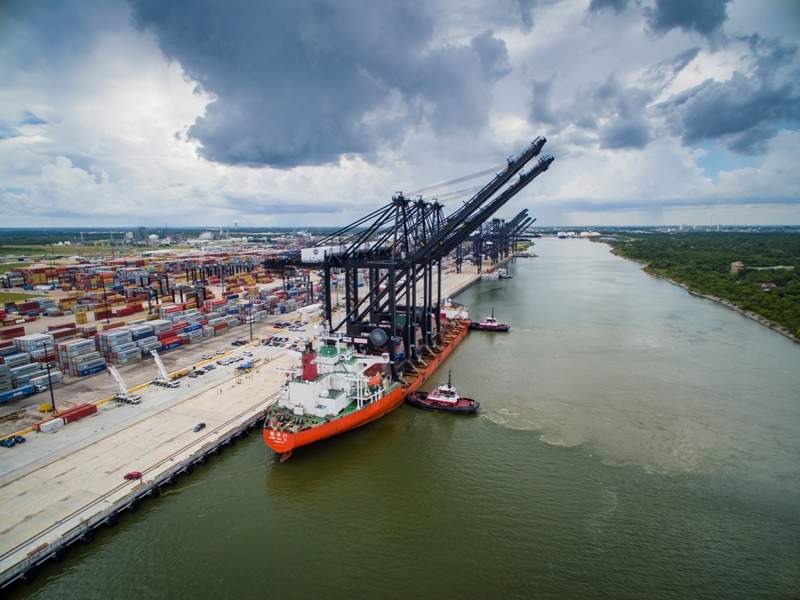 Port Houston in the US has received three super post-panamax cranes for its Bayport Container Terminal's new Wharf 2.
The 270ft-tall neo-panamax ship-to-shore (STS) cranes are the first of eight cranes to be delivered to the port within two days.
The remaining five cranes to be received by the port are rubber-tired-gantry (RTG) cranes, each of which will cost more than $2m and are part of an order of ten cranes.
Delivery of the other five RTG cranes is expected to take place in September.
Representing an investment of around $100m, the newly delivered cranes will be used to load and unload vessels up to 22 containers wide.
With a boom length of 211ft, the cranes have brought the total number of STS cranes being deployed at Port Houston's Bayport and Barbours Cut Container Terminals to 26, half of which are super post-panamax.
Port Houston executive director Roger Guenther said: "The level of activity with the shipments of cranes this week is unprecedented.
"Port Houston has developed the Wharf 2 with an investment of around $35m."
"To see the visual display of both ship-to-shore and container yard cranes being delivered to our newly constructed Wharf 2 at Bayport in a matter of days is an amazing demonstration of our commitment to investment at work."
Port Houston has developed the Wharf 2 with an investment of around $35m.
The Port Commission of the Port of Houston Authority has also recently awarded a $49m construction contract to build the Container Yard 7 at Bayport Terminal.
Construction of the yard is set to add 50 additional acres of container yard storage area at the terminal.