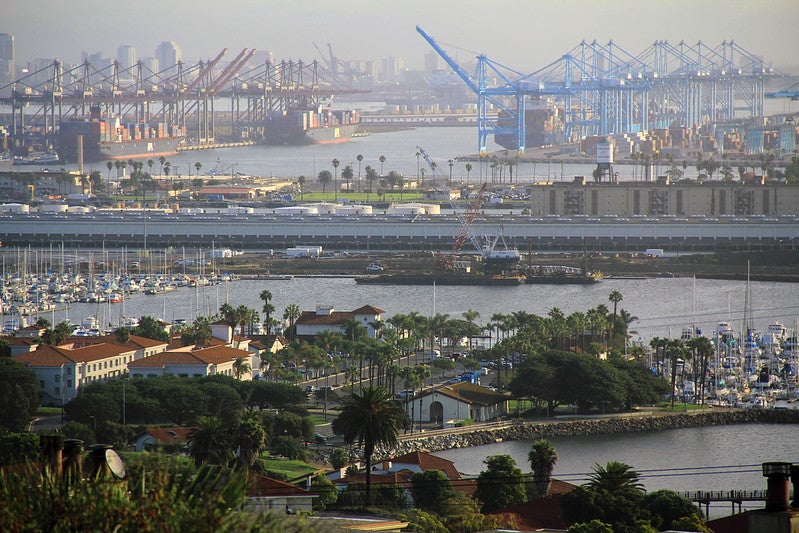 The City of Los Angeles Harbor Department has invited companies to submit bids for the development of a cyber resilience centre for its city's port.
In accordance with the request for proposals (RFP) issued by the department, qualified contractors will be required to design, install, operate and maintain the Port of Los Angeles' planned centre.
The cyber resilience centre is being suggested in order to help mitigate a cyber incident risk that could interrupt cargo flow across the port, which is Southern California's gateway to international commerce.
Spread across 7,500 acres, the Port of Los Angeles covers 43 miles of waterfront and features 27 cargo terminals.
The centre will allow companies and stakeholders at the port to share and exchange cyber threat information both automatically and manually.
Therefore, this will help stakeholders to improve their cybersecurity capabilities and increase cyber resilience. The centre will comprise multiple systems that comply with state, federal and international laws and regulations.
Information sharing on the CRC platform will be made possible through an API, sensor and / or STIX / TAXII protocol under the RFP.
The facility will be located in the City of Los Angeles Harbor Department building.
Public Safety and Emergency Management deputy executive director chief Thomas Gazsi said: "Collaborative cyber-threat information sharing is critical to the safety and security of our port.
"This cyber resilience centre will allow us to more quickly identify and mitigate cyber incidents that pose a threat to the maritime supply chain."
The contractor is required to partner with participating stakeholders to design the CRC solution. Once awarded, the contract will require approval from the Board of Harbor Commissioners and the Los Angeles City Council.