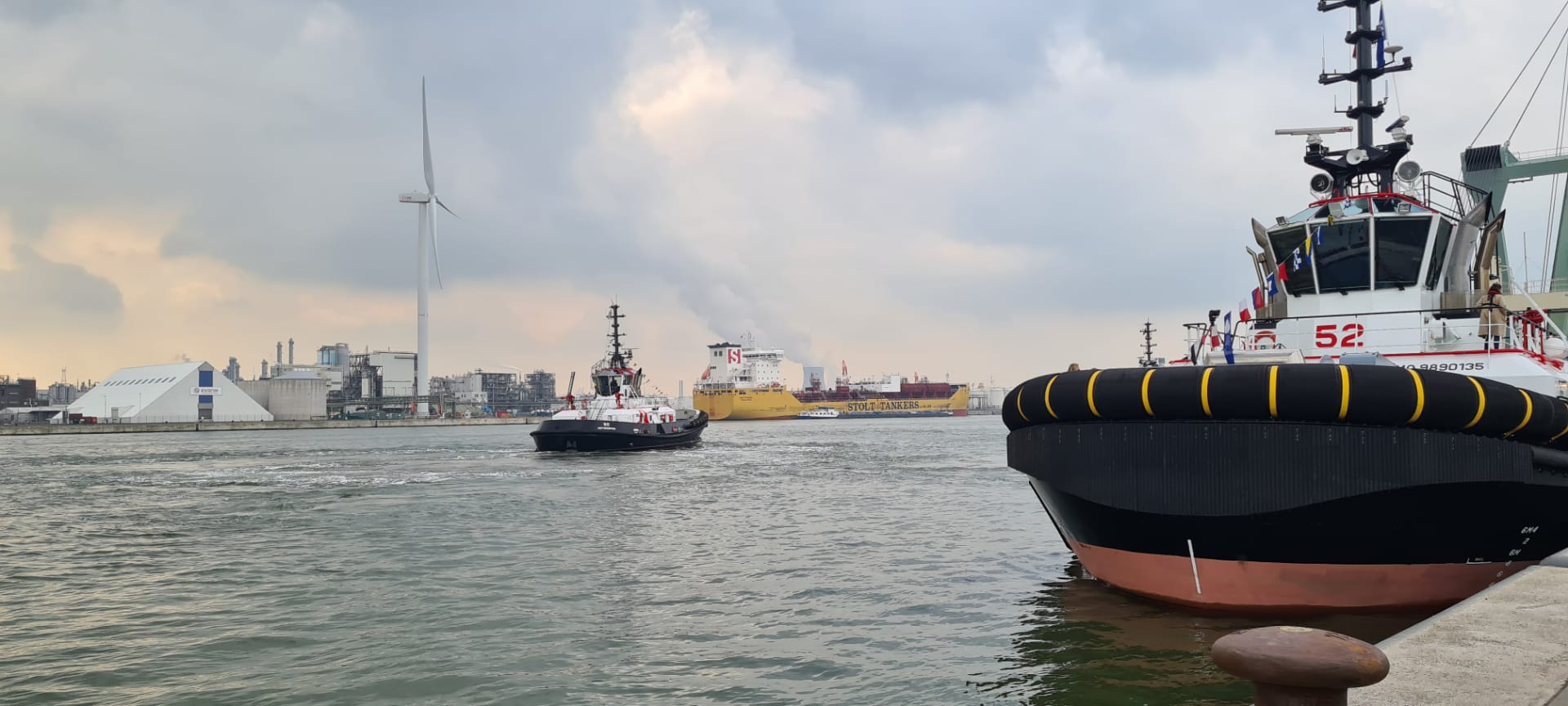 Belgium's Port of Antwerp is expanding its fleet with the inauguration of three new energy-efficient reversed stern drive (RSD) tugs.
The three tugs form part of the renewal and greening of the port's fleet.
About 14,000 seagoing vessels and 57,000 inland navigation craft called at the port last year.
The port conducts 19,000 yearly towing operations behind the locks, on the right and left banks, in order to guide these vessels from the locks to their moorings and vice versa.
Port alderman Annick De Ridder said: "By expanding our fleet, we are continuing our efforts to ensure that our services are operational 100% of the time, while seeking to pave the way towards sustainable shipping.
"As the Port of Antwerp, we are setting a good example by taking a major step towards making our own tugs greener. In the near future, we will also experiment with tugs powered by renewable methanol and hydrogen."
Currently, the Port of Antwerp manages a fleet of 32 vessels, made up of tugs, dredgers and support vessels, which are responsible for approximately 85% of the port's total CO₂ emissions.
It has now commenced a multi-year project to renew, green and optimise its fleet to reduce this impact.
The port has also partnered with Optiport, which has developed a tool to improve the planning of towage tasks, and Cognauship, which will work on the consumption of the port's current tugs.
In February, the Port of Antwerp installed Bollard Monitor, a digital sensor developed by technology company Zensor, to enhance safety at the quay walls.