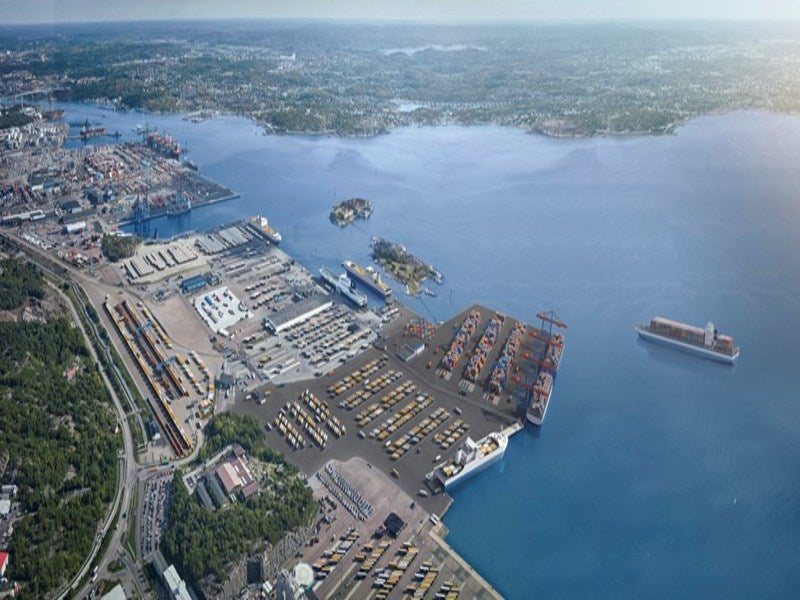 Port of Gothenburg in Sweden has concluded phase one of the water-based works related to the construction of a new terminal at the port.
The first phase of the construction commenced with stabilisation work. This involved the sinking of 1,500 piles into the seabed down to bedrock level, in the lead-up to the construction of the rock embankments around the Arendal Bay.
Gothenburg Port Authority CEO Magnus Kårestedt said: "The terminal is a crucial aspect of the port's long-term expansion plans and will further strengthen Gothenburg as the Nordic logistics capital."
Gothenburg Port Authority project manager Joakim Grenmarker said: "But as we had already taken into account the fact that unexpected difficulties could emerge as the work proceeded, no delays occurred and overall the project has not been slowed down. We are still on schedule and the project is about to move on to the next phase."
The new terminal is being constructed at Arendal, directly beside the ro-ro terminals, where approximately 2,000 trailers are loaded and unloaded each day.
Construction of the 220,000m² terminal, which started late last year, will now move on to the second phase.
The next part of the construction process will involve levelling the hill to the south of the site. The work will make space available for the new terminal, while the rock from the hill can be used as embankment infill to create additional terminal space. Blasting is expected to begin at the end of this year.
The project is scheduled to be completed by 2025.
The Port of Gothenburg is the largest port in Scandinavia and the gateway to the world for a large proportion of the Swedish industry.
It serves 130 direct services to destinations in Europe, Asia, the Middle East, Africa, and North America.